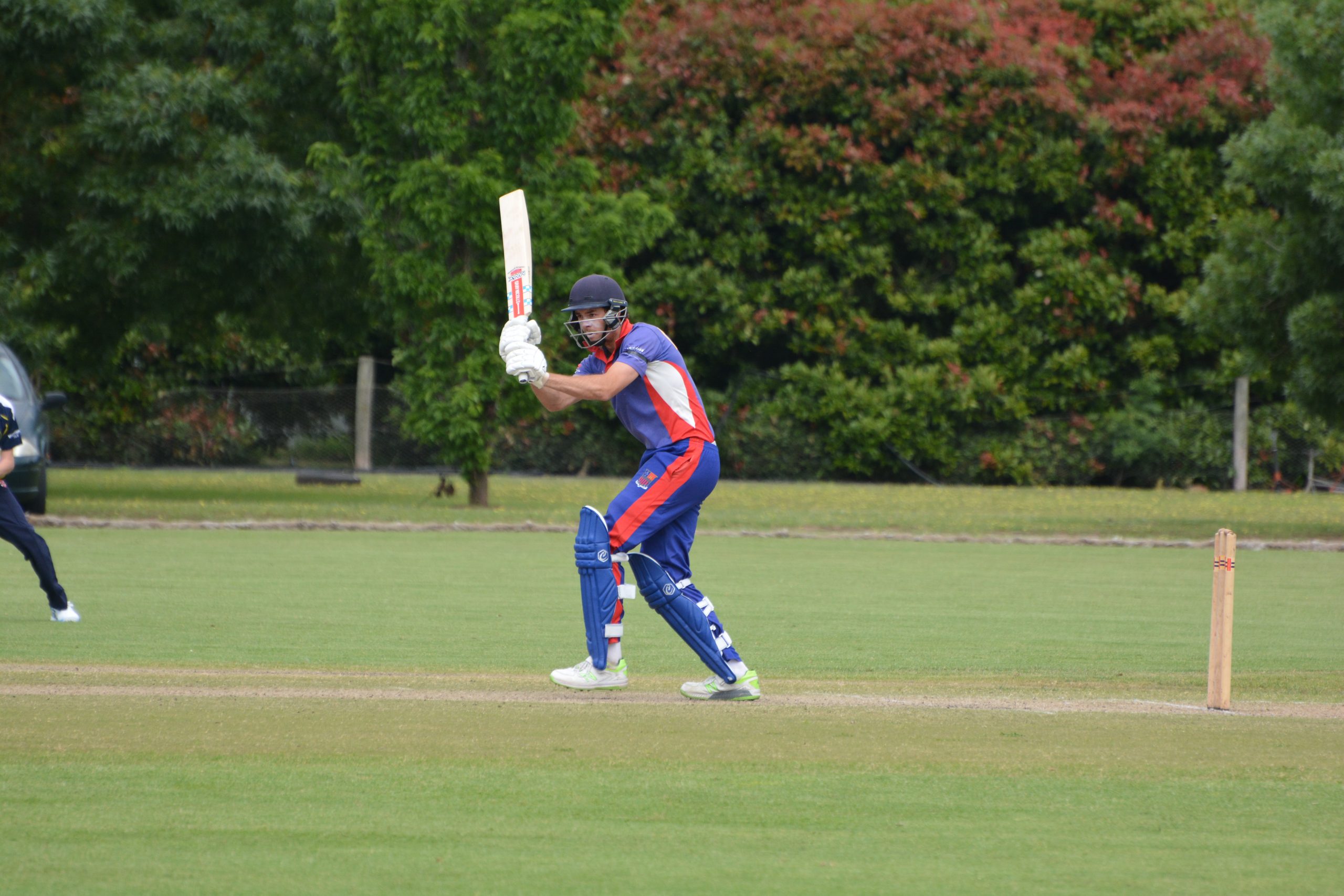 Liam Durkin
THE cross town derby between Collegians and Sale will headline round five of Sale-Maffra cricket.
Both teams come into Saturday's match with form under their belts, having won two games from as many starts.
Although it is still early in the season, matches such as this could be classed as an 'eight-point game' as Collegians and Sale could be fighting for a home final in a few months.
Collegians hung on in a thriller last week against Bundalaguah, with young Charlie Morrison standing tall with a match-winning knock of 65.
Collegians defeated Sale in last season's one-day final, and may look to use this victory as a reference point.
Conversely, Sale defeated Collegians in the two-day semi-final last season, and might have a plan to mention this to some College players who could still have some mental demons from the experience.
Sale has done as expected so far in 2020-21, winning games against opponents most pundits would tip them to roll. That being said, the surprises have kept coming, with the Swans unearthing a few players seemingly out of nowhere.
One of those, Josh Granger, peeled off 54 batting at number seven last week against Longford. Some quick research shows Granger previously played at Bacchus Marsh and Braybrook, but he hasn't been listed as playing a game for three years.
Sale also drafted second grade captain Lucas Mowat into the firsts last week, who scored an important 25 in an 81-run partnership with Ben Jones.
Players coming into the side to perform a role has been a feature of the way Sale has played the past couple of seasons, which has surely been a great luxury for skipper Rohan Blandford. Perhaps the greatest example of this is Simon Jago, who went from playing predominately thirds to winning an A grade flag in the space of 12 months last season.
As the reigning premier, the Swans will be determined to make a statement to the rest of the competition tomorrow, and show their opponents they won't be going anywhere anytime soon.
MAFFRA will have the chance to gain some serious street credit if it can defeat Bundalaguah.
The Eagles have had a solid start to the season, with their two wins coming against teams which played finals in 2019-20.
Like Biden flipping states, Maffra has so far been able to flip results against opponents it lost to last season – and comprehensively at that.
Opening batsman Daniel Bedggood appears to be seeing the ball like a watermelon at the moment, with quick fire scores of 52 and 41 so far.
Bedggood's foil in the forward line at Maffra Football-Netball Club, Mitch Bennett, is also showing his duality on the cricket field, and has been earmarked as an important player in possibly adding a cricket premiership to go with his football ones.
After playing in the lower grades last season for a bit of fun, Bennett has seamlessly stepped back into the top flight, taking 3-13 against Rosedale-Kilmany last week.
Orbost recruit Hamish Nettleton was also effective with the ball last week, claiming near identical figures of 3-12.
Bundalaguah will come to the Cameron Sporting Complex with the aim to help get its number of wins ahead of the number of losses.
Bundalaguah won't necessarily be keen to atone for last week's loss to Collegians, as those in the Bulls paddock would have slept easy last Saturday night knowing the match could have gone either way. Unfortunately from the Bulls' perspective – they don't hand out points for getting close, so those playing will be hoping cricket's nature as an equilibrium is nicer to them this time around.

Lachlan Floyd has been bowling well since coming back from injury, and will more than likely be called upon to do a job again on Saturday.
With a strong top four and a batting line-up that has scored more than 180 in both games so far this season, Bundalaguah will again be looking to get plenty of output from those with the willow.
LONGFORD will journey out to the sticks to play Boisdale-Briagolong.
The match will present a good chance for either team to record their first win in season 2020-21, and internally at least, both sides will be entertaining thoughts of a win.
The Saints' season so far has been like sitting an exam beginning with the hardest questions first, as they have played the two grand finalists from last season in the first two games. With this in mind, it is possible the team hasn't had a real opportunity to demonstrate just how much ahead it is from this time last year, and will surely welcome the chance to do this tomorrow.
The free-wheeling Liam Hurst had a decent all-round match last week, scoring 26 with the bat and taking 3-28 with the ball, and the Saints could again be calling on him to deliver similar numbers.
Longford will want to contain the opposition's run rate, after conceding virtually 200 runs in its past two games.
The Lizards were in the match last week against Sale, having them 3-36 before the game petered out.
Recruit Poojan Katyal took 4-40 and appears to be a good find with the new ball.
The Lizards will be confident heading into the match, having defeated Boisdale-Briagolong last season, thus knocking off the then-reigning premier.
Run-outs have been an unwanted fixture on the Longford scorecard lately, and the those in the top order especially will be wanting to address this.
STRATFORD and Rosedale-Kilmany will face off in a rematch of last season's semi-final.
The Redbacks have had two results at opposite ends of the scale – a big win and a big loss – to start the season.
Hard-hitting left hander Bohdi Walker was a welcome inclusion last week, and scored 48 at the top of the order.
Stratford could hold an advantage over most sides in the competition by having bowlers in Sam Anstee and Tom Wrigglesworth who both turn the ball away from right-handers. If the pair can get batsman hitting against the spin as they did last week, the Redbacks could be well on their way.
Stratford skipper Taylor Tatterson is also a more than handy pace bowler, and although he probably doesn't want to appear greedy by bowling himself, would be well within his rights to give himself a few more overs than he has been lately.
Rosedale-Kilmany has had a slow start to the season and will be desperate to break through for its first win. The Warriors have been castled for less than 100 in their two games so far this season, and will want to see a decent score put up on Saturday.
The efforts of Rosedale-Kilmany batsmen haven't really been worth a mention, but the side has proven match winners who on their day can perform feats of substance.
Ben Fleming took his first A grade wicket last week, and will be wanting to add to his collection on Saturday.