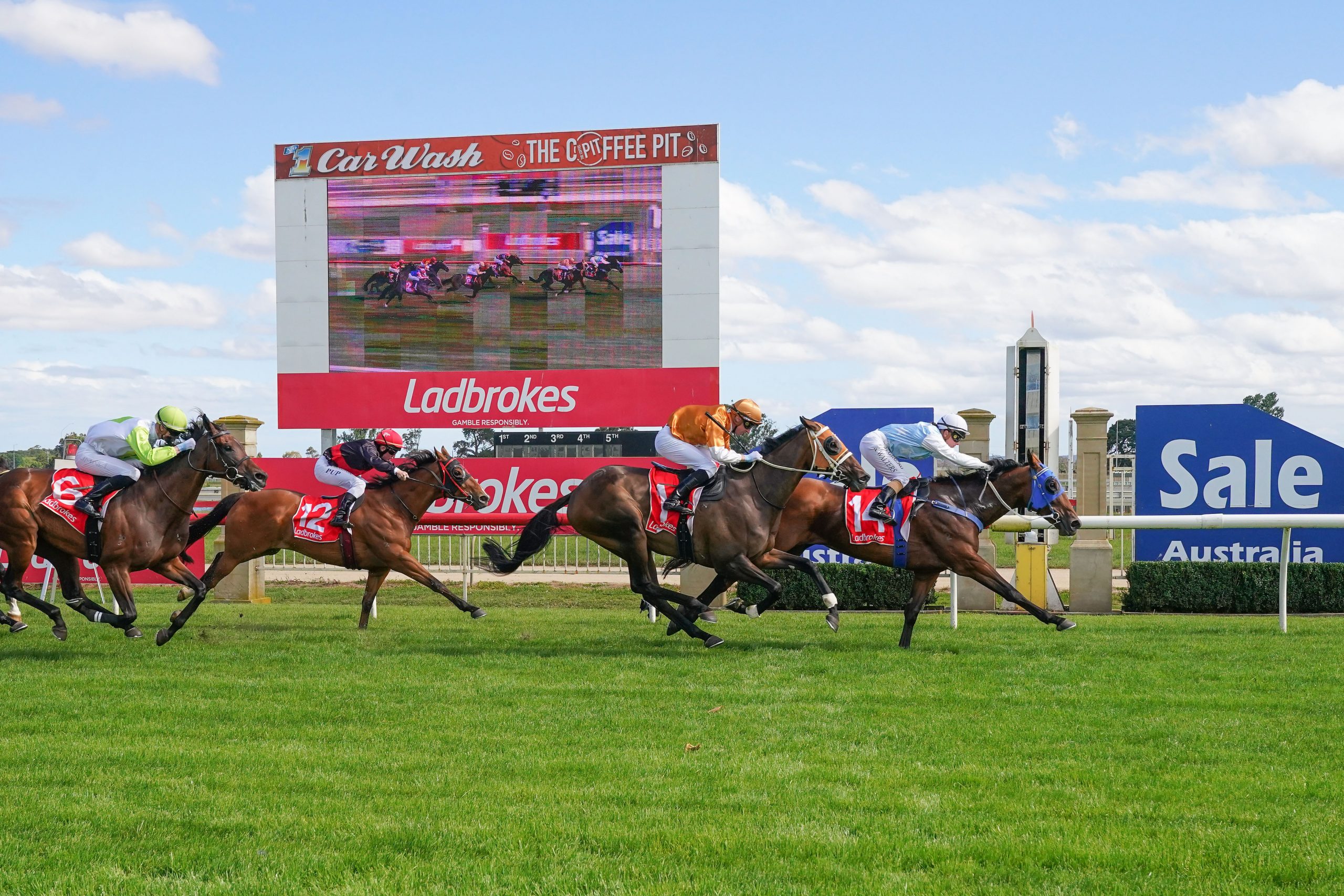 David Braithwaite
HORSE racing returned to Sale on Sunday, with a locally-trained runner claiming a long-sought victory.
Zebextra, trained at Sale by Wayne Walters and ridden by daughter Kate, won the 2226 metre benchmark 64 handicap.
It was the eight-year-old mare's fourth win from 52 starts, and first win since January 2018.
The $25 outsider settled in third place for much of the race before coming off the fence to take the lead in the turn, and showed good speed in the home straight to win by half a length from Redwood Rising.
Mr Charisma, who led until the turn, finished third.
The Greenwattle track was rated a "soft five" following storms on Thursday, but conditions improved for the start Sunday's Christmas raceday "good four" before being upgraded to "good five" before race five.
A noteworthy winner was Miletus, who claimed the opening race of the day, the 2226m maiden plate.
The three-year-old gelding, trained by Jamie Edwards near Geelong and ridden by Jordon Childs, broke through for a victory in style, leading all the way and winning in a canter by seven lengths in his fourth start and first start beyond 2000m.
Miletus could be heading to the Tasmanian Derby in February and possibly May's group one South Australian Derby.
Race two, a maiden plate for three-year-olds over 1006m, was won by Agami Karma, trained by Ken and Kasey Keys at Cranbourne and ridden by Daniel Stackhouse. The gelding went the widest of the field entering the home straight, but finished well to win three-quarters ahead of favourite Queen Ryker.
Audacious Heart, ridden by Jye McNeil, won race three, the 1415m maiden plate, for Anthony and Sam Freedman at Mornington by a nose from a fast-finishing Insaaf.
Starlight Scope, trained at Mornington by Pat Carey at Mornington and ridden by Jack Martin, won race four, the 1515m fillies and mares maiden plate. The three-year-old filly led all the way to win by three-quarters of a length from Miss Gobcain.
After back-to-back third placings at Moonee Valley since arriving in Victoria from South Australia, Night Passage claimed her first win in race five, the 1732m benchmark 64 handicap. Entering the race as favourite, the four-year-old mare, trained by Tony and Calvin McEvoy at Flemington and ridden by Damien Thornton, led all the way, finishing three and a half lengths clear of I Am A Hit.
Coming off a 22-week spell, Over The Sky, ridden by Mark Zahra, won race seven, the 1415m benchmark 64 handicap, for Mick Price and Michael Kent at Caulfield, ahead of The Great One, trained at Moe by Peter Gelagotis.
Any one of five horses had a chance in the straight of winning the day's final race, the 1106m benchmark 64 handicap, with five-year-old gelding Gold Spark, trained by Nick Ryan at Caulfield and ridden by Jamie Mott, claiming the top prize, a length ahead of Moi Choux.
The next meeting at Greenwattle will be on Sunday, January 3.