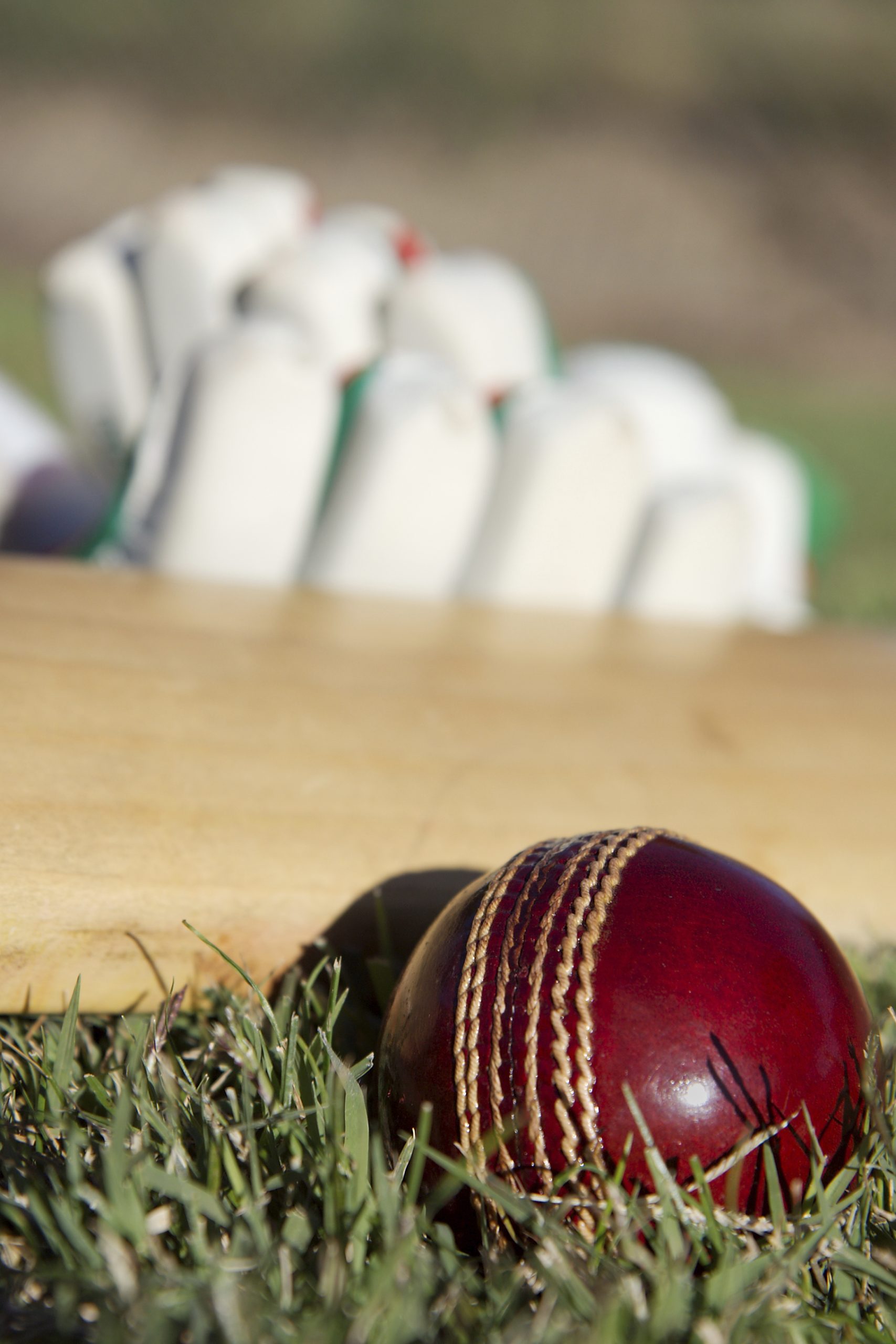 Liam Durkin
MAFFRA maintained outright first position on the Sale-Maffra Cricket Association ladder at the weekend.
The Eagles defeated Stratford in the battle for top spot, further solidifying their credentials as the competition's pace setters.
With the season resuming after the Christmas break, the Redbacks made the decision to send Maffra in after winning the toss.
Overnight rain made conditions difficult to score freely, and wickets fell at semi-regular intervals. Only 10 boundaries were hit during the innings, but most players who came to the crease were able to spend some time out in the middle, allowing Maffra to grind out a defendable total of 152.
Playing coach Lee Hopkins led from the front with a fine half century, while Brett Lanigan scored 30 at the top of the order.
Leg spinner Sam Anstee was Stratford's best bowler, taking 3-17 from eight overs.
Redback openers Jack Tatterson (2-32) and Bohdi Walker (2-43) were the other multiple wicket takers.
Batting conditions clearly didn't improve to the level Stratford anticipated, and by the 13th over, the Redback's were 5-47.
After looking steady enough at 1-26, the dismissal of Walker by Maffra captain Josh Davis started a procession of wickets.
From there, Stratford lost 9-58 to be all out for 84 – easily its lowest total this season.
Only skipper Taylor Tatterson with 33 from 72 balls was able to offer much resistance.

Maffra bowlers were rewarded for their probing lengths, as the majority of dismissals were either caught behind or hitting the stumps.
Nathan Magnuson took his third four wicket haul of the season, nabbing 4-26, and received good support from Davis (2-12) and Ben Durrant (2-11).

The Eagles have defeated Stratford with ease on each occasion this season.
SALE had a typically methodical win over Boisdale-Briagolong.
The Swans defended their total of 8-154 and catapulted to second position on the ladder in the aftermath.
A vital fourth wicket partnership of 57 between captain Rohan Blandford and Lucas Mowat got the side out of a tricky situation.
Blandford steered the ship with a counter-attacking 43 from 49 balls.

Young Dan Padula made 22 opening the batting, and would have been pleased with his efforts under the cloud cover.
Liam Hurst found success with the ball for Boisdale-Briagolong, taking 3-28, including the key wicket of Ben Jones before the star all-rounder had a chance to get going.
Things stated disastrously for the Saints in reply, as they sank to 2-7.
The post-Christmas return of John Mayman inspired the Swans to great heights, and the leftarm tweaker proved effective up front, taking the first four wickets.
Sale could not put a foot wrong, and when Boisdale-Briagolong captain Dylan Bolton was run out for a diamond duck, the energy was well and truly sapped from the Saints camp.

The Swans eventually got the remaining wickets they were after and bowled Boisdale-Briagolong out for 121.
Lewis Botlon top scored with 43, whilst Liam Hurst (28) and Michael Roberts (25) made contributions.
Mayman (4-26) and Jones (3-27) wrecked havoc with the ball.
COLLEGIANS overcame an early scare to defeat Rosedale-Kilmany.
After winning the toss, the game plan appeared to be going to script for Collegians, as it reached 25 without loss.
However, things quickly went south after skipper Zac Hurley was dismissed, and before too long College was 4-27 after losing four wickets in the space of 16 balls.
Bailey Reid came to life for the Warriors, taking three quick scalps to flip momentum completely.
The master and apprentice pairing of Noah Hurley and Stuart Anderson then got College out of trouble, putting on a crucial 64 run partnership for the fifth wicket.
Hurley played a mature and patient hand of 35 from 74 balls, and Anderson used all of his experience to score 39 from 58.
Rosedale-Kilmany stayed in the contest, and was able to take all 10 wickets to see Collegians bowled out for 140.
Reid (3-24) returned the best figures, and Rohan (2-13) and Jay Diamond (2-29) also chipped in.

Rosedale-Kilmany didn't put up much of a show with the bat, and were bowled out for 62 in a fairly dismal display that saw them lose 5-9 at the back end.
Adam Diamond top scored for the Warriors and was the only player to make it past double figures. Isaac Love took 3-17 and Noah Hurley 2-14.
Collegians legend Anthony Hurley was coaxed out of retirement for the day, playing his first A grade match since 2012.
IT was the Steve Spoljaric show at Bundalaguah, as the freak all-rounder peeled off an unbeaten 112 against Longford.
Coming to the crease at 1-2, Spoljaric spent nearly two and a half hours on the Colin Wrigglesworth Oval pitch, and slayed the Lizards' attack to all parts.
Spoljaric hit nine fours and two maximums during his knock to see the Bulls post 2-235.
Jason Langshaw and Kyle O'Reilly played something of forgotten innings, but were both able to raise the bat after reaching half centuries.
O'Rielly's came with a strike rate of 100, and included five fours and one six.
Longford was never in the hunt when it had its turn to bat.
A string of single figure scores told the story, and at 5-47 the game was pretty much done and dusted.
Austin Bauer scored 25, but apart from that, it was slim pickings.
Bundalaguah used 10 bowlers to try and get everyone into the game.
Lachlan Floyd continued his strong wicket taking form, grabbing 3-4 including a stumping – a most unusual dismissal for a pace bowler.
Sam Bedggood (2-5) and Nick French (2-7) also helped their permanent records.
Bundalaguah's huge win has done wonders for its net run rate, which now sits as the highest in the competition.