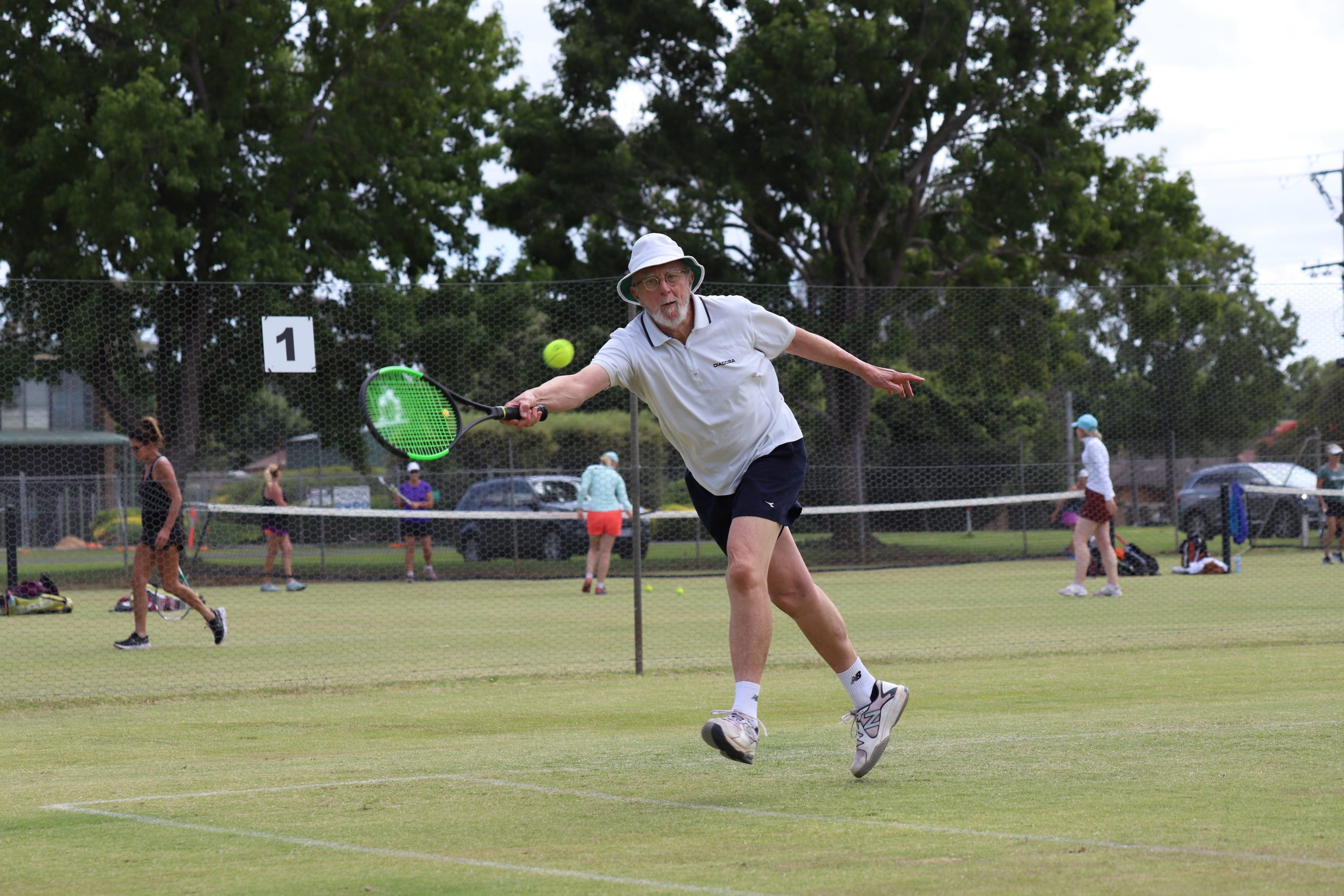 MAFFRA Lawn Tennis Club hosted its inaugural Tennis Seniors Victoria national ranking tournament at the weekend, with some of Victoria's best players above the age of 30 taking to the grass to compete over three days.
Attracting a field of more than 90 entrants from as far as Melbourne, Euroa, Wangaratta and Wodonga, as well as a good smattering of local talent, the tournament involved six events over the three days, with two events played each day.
In some of the doubles matches, ages were combined, meaning events stretched from the 35 plus all the way to the 140 plus.
A notable feature of the draw had some players quaking in their runners; former Australian International Tennis Federation singles number one and current 65 plus number four Andrew Rae, of Mornington, has represented Australia in tournaments internationally, such as the Latvian Open Seniors Championships and the Mallorca Seniors Open in Spain.
The sprightly 70-year-old methodically worked his way through the 40 plus men's singles draw, eventually taking the title in a solid 6-1 performance over James Anderson.
Rae also bagged the 130 plus men's doubles with partner Ian Davey, defeating tournament organiser Mike Evans and semi-local Vaughan Smith.
Local success extended to Maffra husband-wife duo Mick and Jenny Luke taking out the combined 100 plus mixed doubles on Sunday.
A national ranking tournament allows successful players to earn a rank in Australia.
Tennis Seniors Victoria have eleven national ranking tournaments scheduled for 2021, using metropolitan and 10 country venues, and will host a second seniors tournament in Sale in May, and another in Bairnsdale in August.
Wellington Shire Council has provided funding for the tournament to be held locally for the next three years.