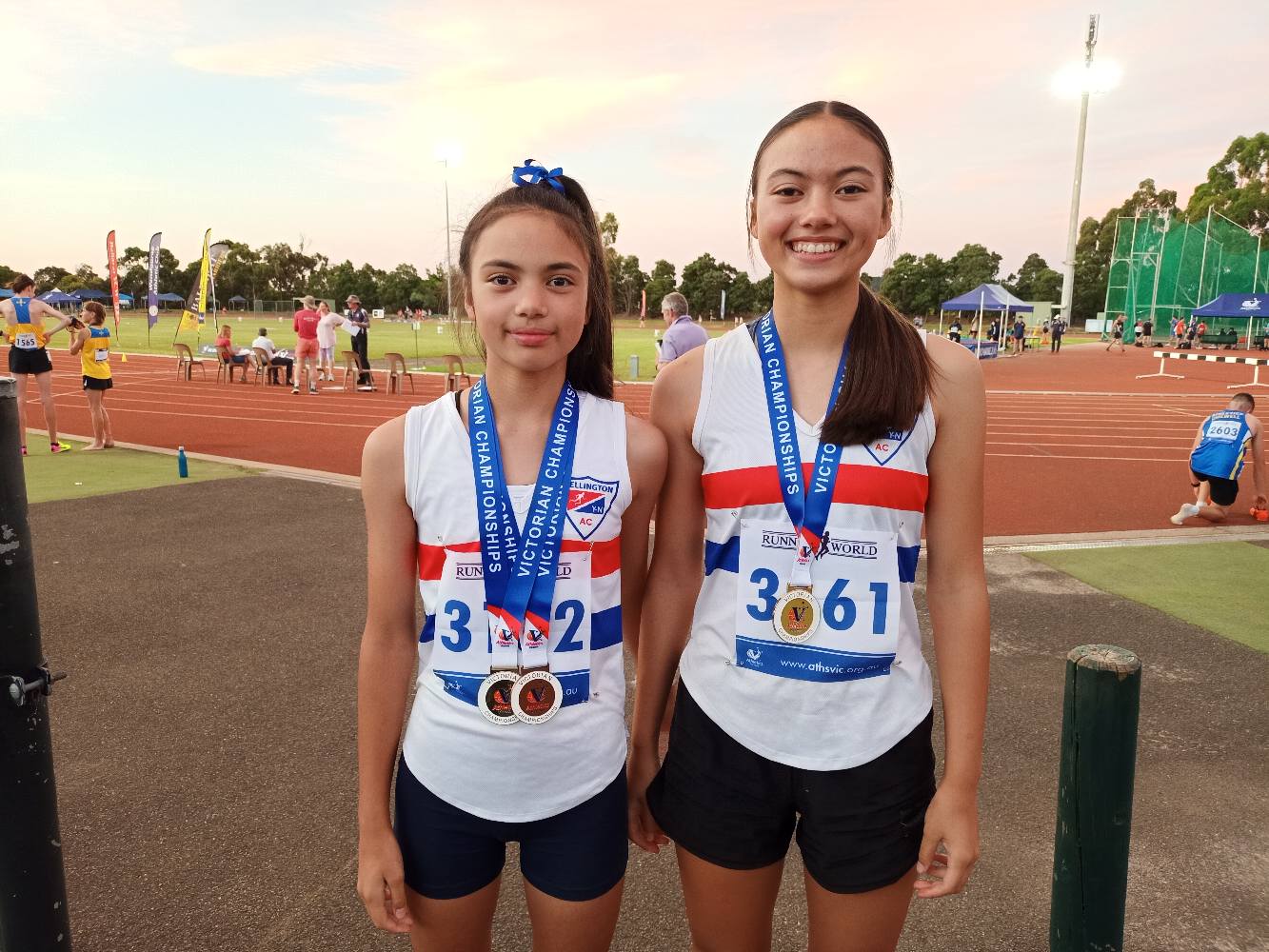 WELLINGTON Athletic Club members travelled to Ballarat for the Victorian Country Track and Field Championships over the weekend.
In hot conditions, 11 athletes brought home 17 medals and many personal best performances.
Olympic trials qualifier Rachel O'Brien ran personal best times, winning gold in the women's open 1500 metres in 4:45.19 minutes, and placing fourth in the 400m in 66.1 seconds.
Antje Kempff and Debbie Husodo continued their winning streaks with Antje receiving a gold medal in girls' under 16 800m (2:25.07min) and silver in the 400m (60.92s), while Debbie won gold in under 18 1500m (4:50.26min) and silver in the 800m (2:21.4min). Ada Hill also ran in the girls' under 18 800m, placing fifth (2:29.66).
Finn Staple ran personal best times and placed second in the boys' under 18 400m (52.16s) and fifth in the 200m (22.53s). His 400m race was just 0.02s off national qualifying times.
Laura Coleman made her first appearance for Wellington Athletic Club, running an impressive 13:19.72min to bring home bronze for the girls' under 16 3000m.
Sisters Elly and Kaydence Fleming collected five medals between them. Kaydence won bronze medals in girls' under 14 200m (29.37s) and 400m (66.7s), while Elly won a gold medal in under 16 triple jump (10.95 metres), and bronze medals in the 800m (2:28.65min) and 400m (62.46s), and placed seventh in long jump (4.74m).
Janella Archer won a staggering five medals from six events – gold in the girls' under 14 high jump (1.15m), silver in triple jump (8.85m) and shot put (5.92m), and a bronze in the 1500m walk (11:51.59min).
Krystal Archer won a gold medal in girls' under 18 discus (25.23m) and placed fourth in triple jump (10.17m).
The next major competition for Wellington Athletic Club members will be the state track and field championships next month.