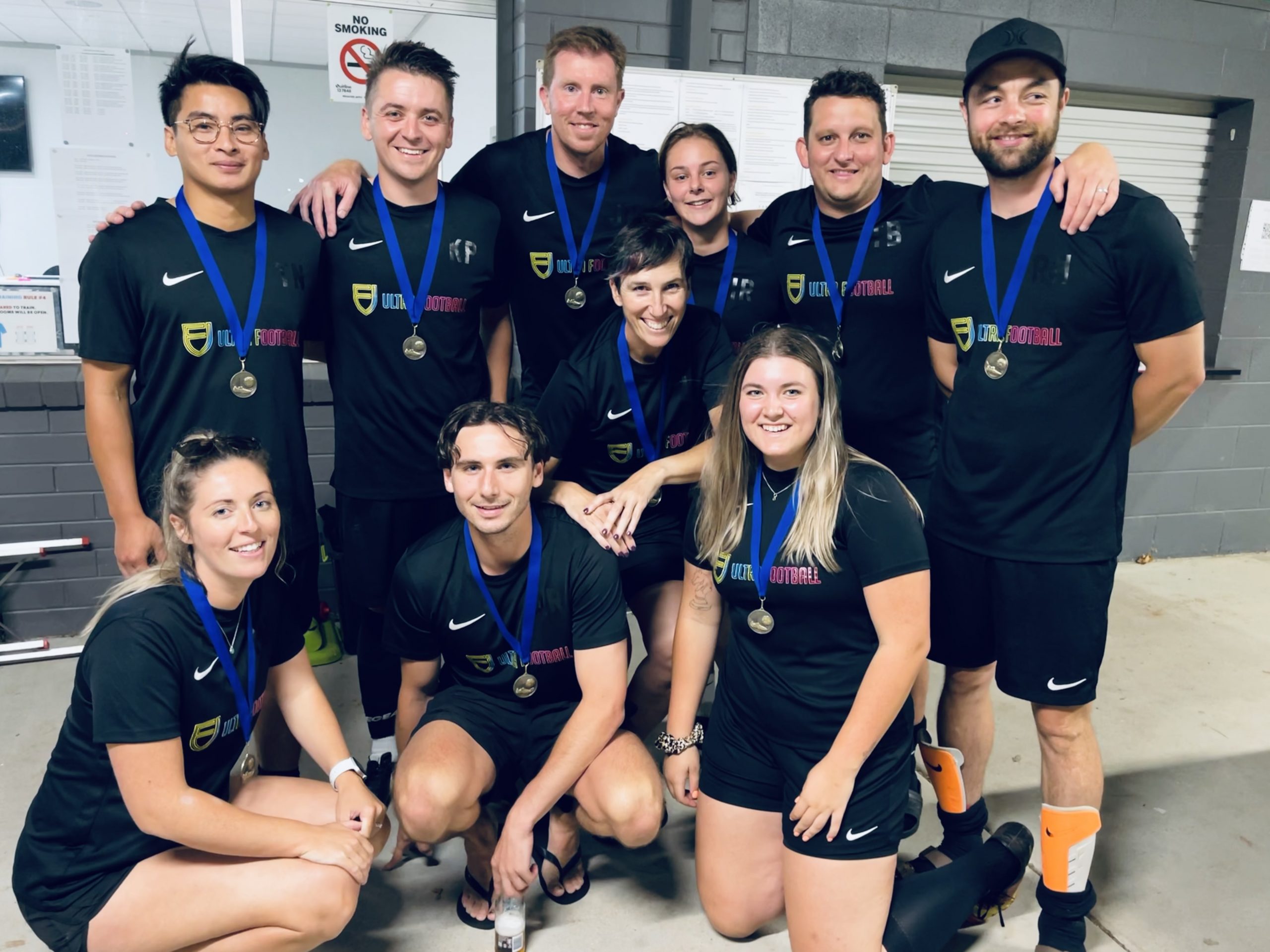 BEYOND Wealth FC won the Sale United Football Club Go Sevens tournament with a resounding 9-1 grand final victory over Not Quite Ajax on Friday.
The undermanned Not Quite Ajax put up a strong fight, but the formidable display by the full strength Beyond Wealth FC had it winning the final by half-time.
Tommy Nguyen put four goals away, Ashley Ross scored a hat-trick, while singles went to Kristian Phillips and Jon Piefke. For Not Quite Ajax, Kieran Horgan, weaved his way through to get a consolation goal.
Best-on-ground was Nguyen with Ross and Hollie Ryan also acknowledged.
In the play-off for third place, Four Leaf Clovers defeated Proper Nice 2-1.
David Durning and Romi Bitar scored for the victors, while Callum Matthews found the back of the net for Proper Nice.
Best-on-ground votes went to Four Leaf Clovers teammate Isaac Newstead and Dave Finnegan, and Proper Nice's Lily Hargreaves.
An undermanned Little Apples FC squad lost to Dyslecix 5-0, reversing the result of their previous meeting two weeks earlier.
Orin Giesbers put a fine three goals away, with Isobel Dunn and Cooper Kelly-Williams also getting on the scoresheet as Dyslecix finish the tournament in fifth place. Giesbers was named as best player along with Dunn and Nathi Khamchom (LAFC).
Cuties defeated 50 Shades Of O'Shea 4-0 in the match between seventh and eighth.
Goal scorers were Bodi Hutchins, Courtney McGorm, Luke Williams and Will Coleman. Best players were Luke Williams (Cuties), Lateshia Locker (50 Shades) and Kim McMahon (50 Shades).
Little Apples FC captain Jacob Richardson and Nguyen shared the player of the tournament award after receiving 14 votes each. Both players received three best-on-grounds votes four times, and each had a two-vote game.
Richardson polled in every game and was leading the count after five rounds before injury ruled him out of the remaining two.
Nguyen was rewarded with three votes in the final to move him level with Richardson.
Nguyen also won the Golden Boot trophy, scoring in all bar one match to finish with 23 goals.
Locker was named female player of the tournament with eight votes. Locker received two votes in the final match to push her ahead of 50 Shades teammate McMahon and Four Leaf Clovers' Majidah Bitar, who ended the season on six votes each.