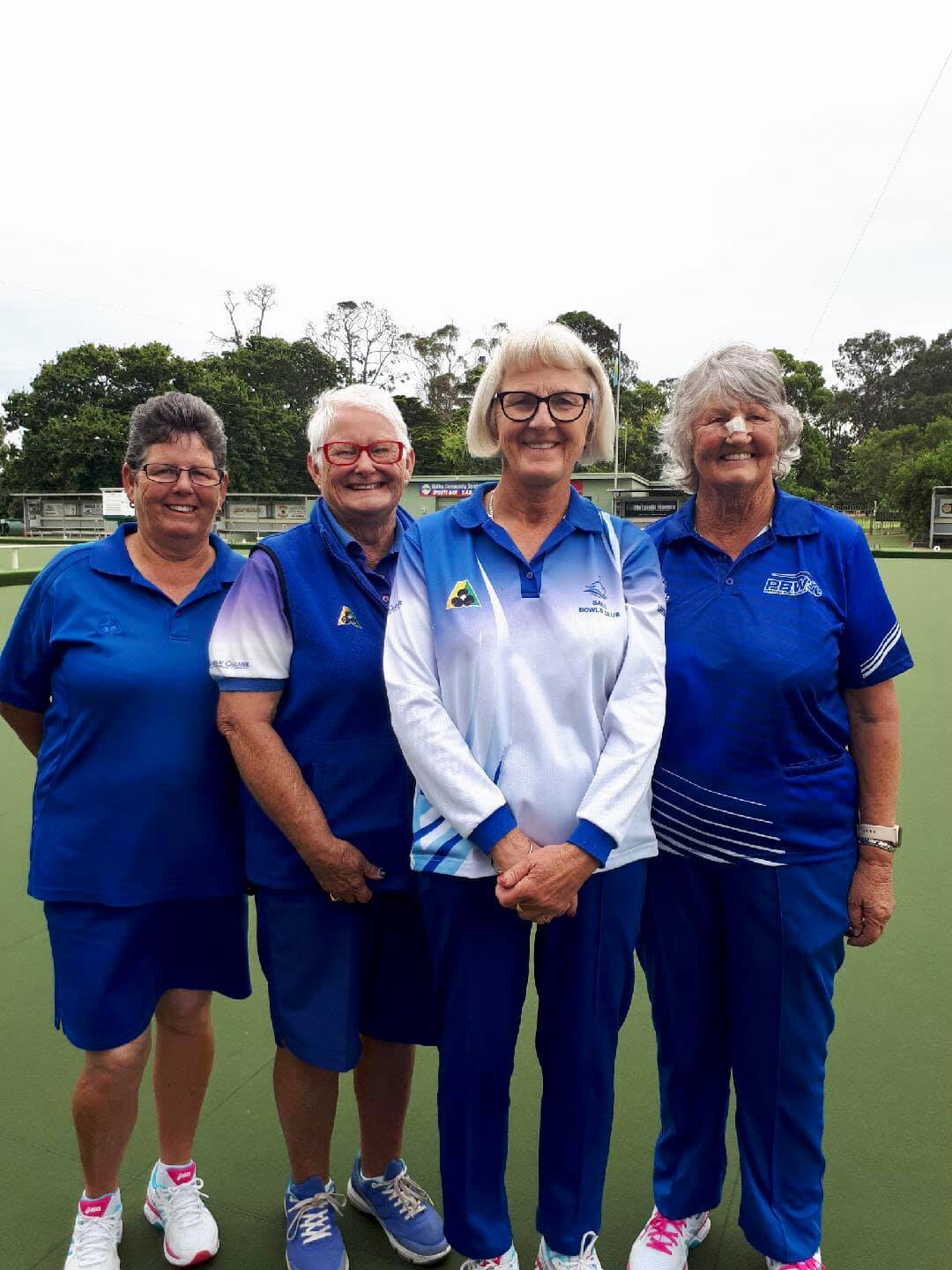 SALE'S Jan Morton, Marg Sceney and Pam Carter and West Sale's Gail McKenzie will look to defend their Gippsland region women's fours title this weekend after winning the North Gippsland event at Maffra on Friday.
They will play the East Gippsland champions for the right to represent the Gippsland region in the state finals.
The Gippsland region finals began Sunday at Wurruk.
North Gippsland had a good day, winning seven of the 10 events contested.
Morton and McKenzie won the women's pairs, while McKenzie also claimed the women's over 60s singles. Carter won the women's champion of champions.
Three Heyfield players were also winners, with Rohan Kelly taking out the men's champion of champions, Shane Holmes the men's over 60s singles and Kirstie Whyte the women's novice singles.
James McCausland from West Sale won the men's singles.
Jo Martin, Marg Brandhoj and Lena Rosati from Lakes Entrance took out the women's triples, Brad Lancaster (Lakes Entrance) and Peter Hardy (Paynesville) won the men's pairs, while Metung's Atilla Sofram won the men's novice singles.
The region finals continue this Sunday at Wurruk.