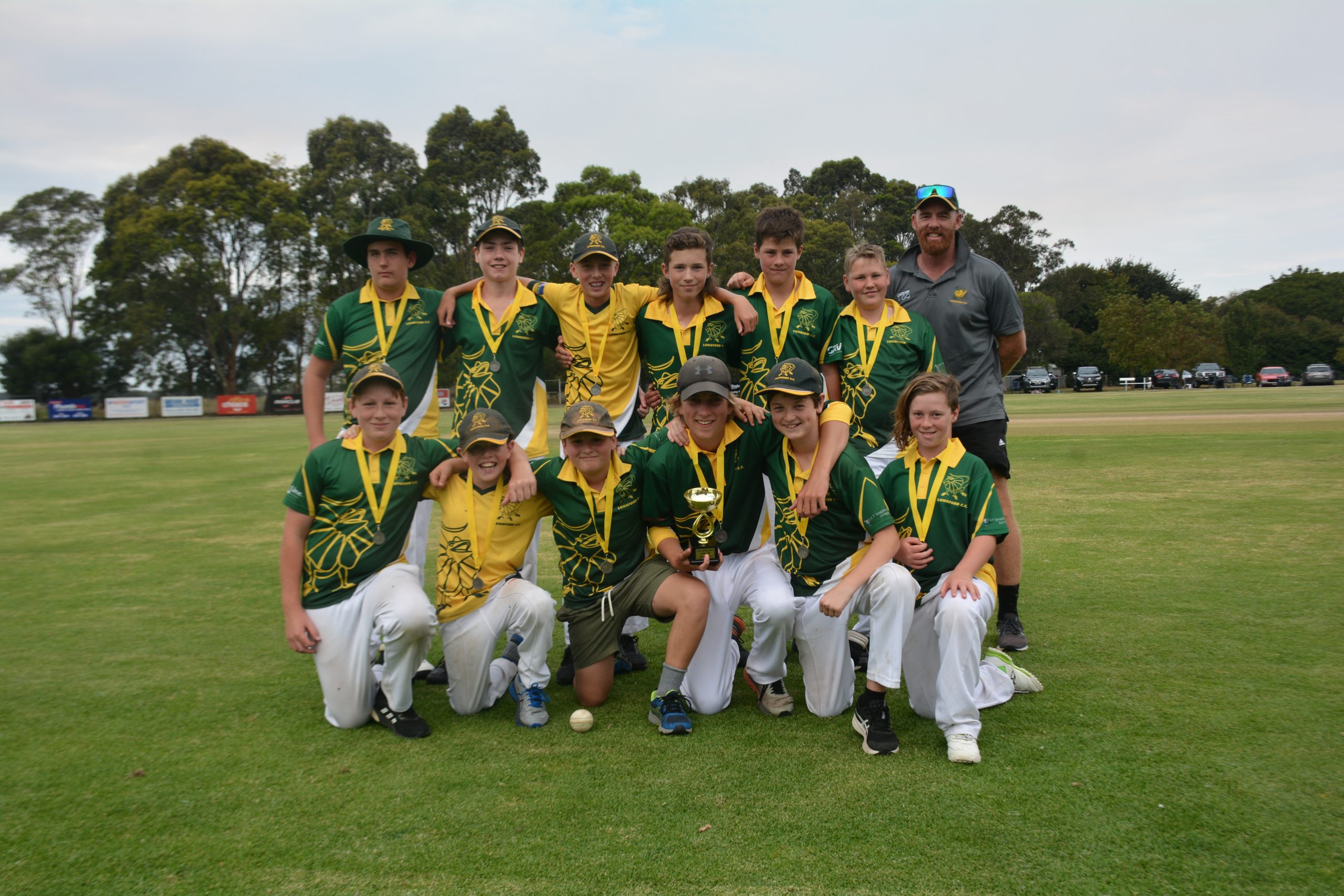 David Braithwaite
LONGFORD and Collegians won the Sale-Maffra Cricket Association junior grand finals on Monday at Bundalaguah.
The under 14s grand final was a thriller, with Longford defeating Bundalaguah by just two runs.
The Lizards were bowled out for 104, with Mitch McMaster top-scoring on 34.
McMaster gave the Lizards some stability at the top of the order before retiring after facing 60 balls.
McMaster returned to the middle following the fall of the ninth wicket.
Will Murray scored 17 and Jimmy Love 14.
The best of the Bulls' bowlers was Jack Dowsett with 4-12 from eight overs, while Harrison Rowley took 2-10.
Oliver Simpson got the Bundalaguah innings started with his 18. A batting collapse saw the Bulls 4-26, with Joe Hare and Nick Walker claiming two wickets each.
Hayden Wrigglesworth and Dowsett went about recovering the innings, but their partnership ended on 41 when Wrigglesworth was caught off Love's bowling for 26.
Love also dismissed Dowsett, for 20, with the Bulls 8-92.
The Bulls edged their way towards victory, but Longford took the final two wickets on 101 and 102.
Walker and Love both finished with 3-21, with Hare taking 2-15.
Dowsett's efforts with bat and ball led to the umpires naming him player of the final.
After finishing the home-and-away season in third place, the Lizards defeated the top two teams during the finals to claim the premiership.

The loss was Bundalaguah's first of the season.
COLLEGIANS won the under 16s grand final, but not without a fight from Maffra.
After College scored 7-176, Ben Harrington gave Maffra a shot at victory with his 77 from as many balls, but ultimately the Eagles fell 46 runs short.
Harrington and Collegians' Sam Anderson shared the player of the match award.
Anderson scored 42 from 60 balls before retiring.
Opener Waltley Sutton was three balls short of also retiring, but stumped off Zander Connolly's bowling on 35.
Captain Sam Callahan scored a quickfire 36 from 28 balls late in the innings.
Connolly claimed 3-23 from his eight overs, with Maffra teammate Will Osborn taking 2-35.
After Maffra fell to 2-11, Harrington kept the flow of runs going, but was losing partners at regular intervals.
Harrington's stay ended when he retired on 55 from 60 balls.
Cooper Lett ripped through the Maffra middle order, taking three wickets on his way to figures of 3-35.
Hamish Sellings scored 17 before his run out brought Harrington back to resume his innings.
Harrington and number 11 Blake Rowley added 24 runs until the latter was caught by Anderson. That wicket gave Maddix Malone figures of 3-22, while Madix Grattan took 2-15.