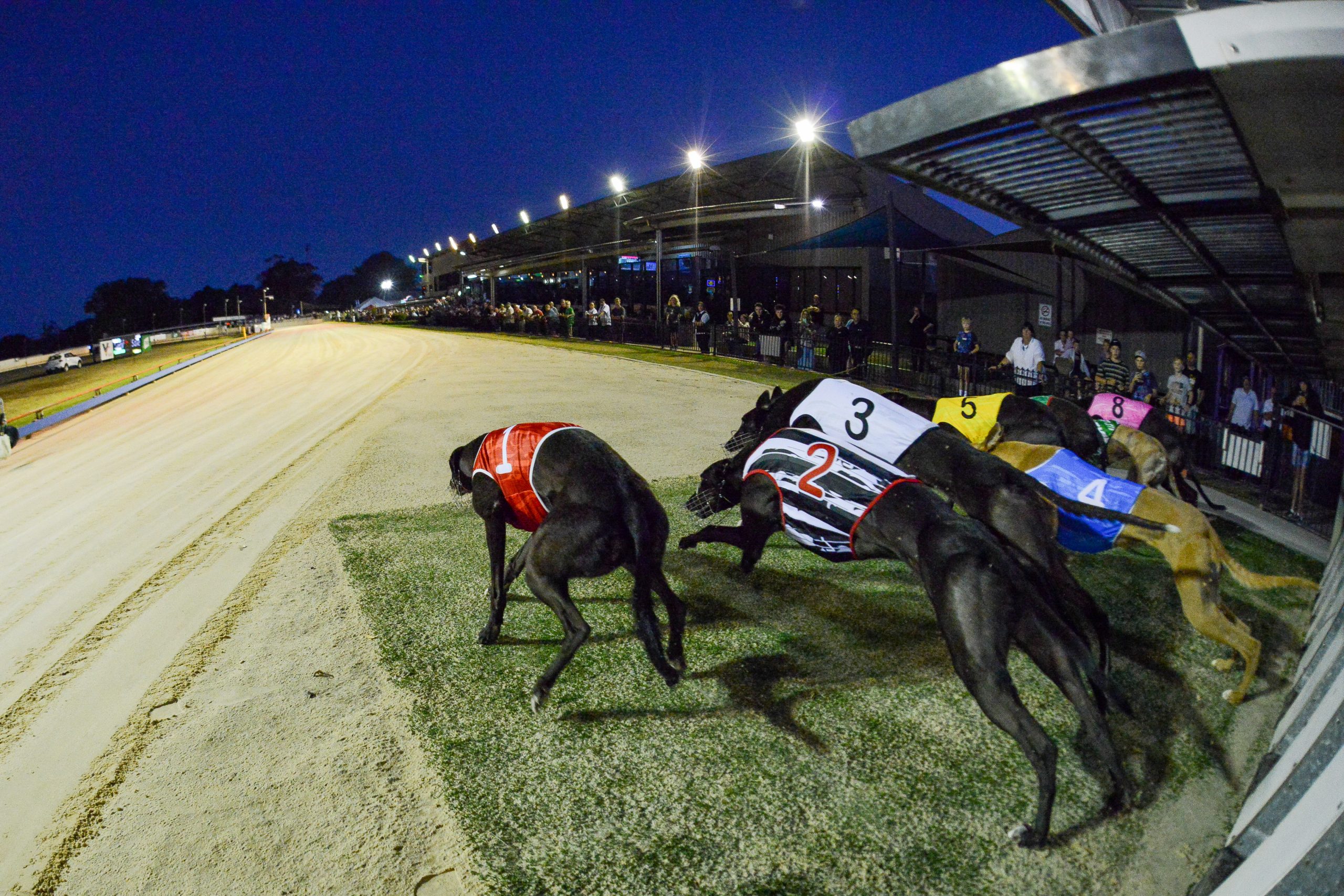 David Braithwaite
DARRIMAN-based greyhound trainer Bill McMahon had three winners during Sunday night's Sale meeting.
Berdeen won the 440 metre mixed grade six and seven final by three lengths after taking the lead at the end of the back straight. In second place was Bobby Bean Rose, trained by Luke Whelan at Metung, with McMahon's Dr Collette third.
Dr Carmel won race three, a 440m grade six, for McMahon, four lengths clear of Lara's Love, trained by Dawn Johnston at Boisdale. In third place was Barwidgi for Jenny Gill at Darriman
Race six, the 440m free for all, was a tight affair, with McMahon's Inuka coming off back-to-back second placings at Sale, winning from Flywheel Bella, trained by Sam Bye at Gormandale, and Suspense Rules, trained at Yarram by Brian Alford.
Dr Xander, trained by Kim McMahon at Darriman, won the night's final race, a 440m grade five, by seven lengths from Rio Hustler, trained by Tyllah Cornell at Giffard West.
The night's feature race the GRV Vic Bred Distance Series event over 650m, was won by Freda Rocks, trained by Mario Briganti at Tuerong.

The short priced favourite looked the winner the first time the field passed the post, and kept going, winning by 11 lengths to claim the $5300 winner's cheque. Freda Rocks's three career wins have been from her past five runs.
Molly's Lass, trained by Ronald Winter at Denison, was an all the way winner in the race one 440m maiden. In second place was Dr Grady, trained by Marcus McMahon at Darriman.
Massimo claimed a fifth win from 12 starts for Johnson by taking out race seven, a 440m mixed grade four and five, by two lengths from Omega Dodge, trained by Barry Harper at Seaspray. Maxwell, trained by Bill McMahon, just won the race for third.
Backing up from victory at Sale a week earlier, Airly Pablo, trained by Lesley Russell at Sale, pipped Leo Rose, trained at Rosedale by Sharon-Lee Chignell, for the win in race eight, a 520m mixed grade four and five.
Three locally-trained dogs advanced to next Sunday's 440m grade five final.
Freddie Cruiser won the third heat for Lyn Smith at Nambrok by a head from Aston Glow. Sandy Gem, trained by John Connor at Rosedale, finished third to also book a spot in the final.
Bulleteer, trained by Darren Fisher at Lara, claimed a fourth consecutive win in taking out the first heat from He's A Minstrel, trained by Corey Fulford at Maffra.
Rumour File won the second heat for Geoff Howell at Pearcedale.
Perfect Product, trained by Graeme Jose at Catani, won race two, a 440m grade seven, by seven lengths.