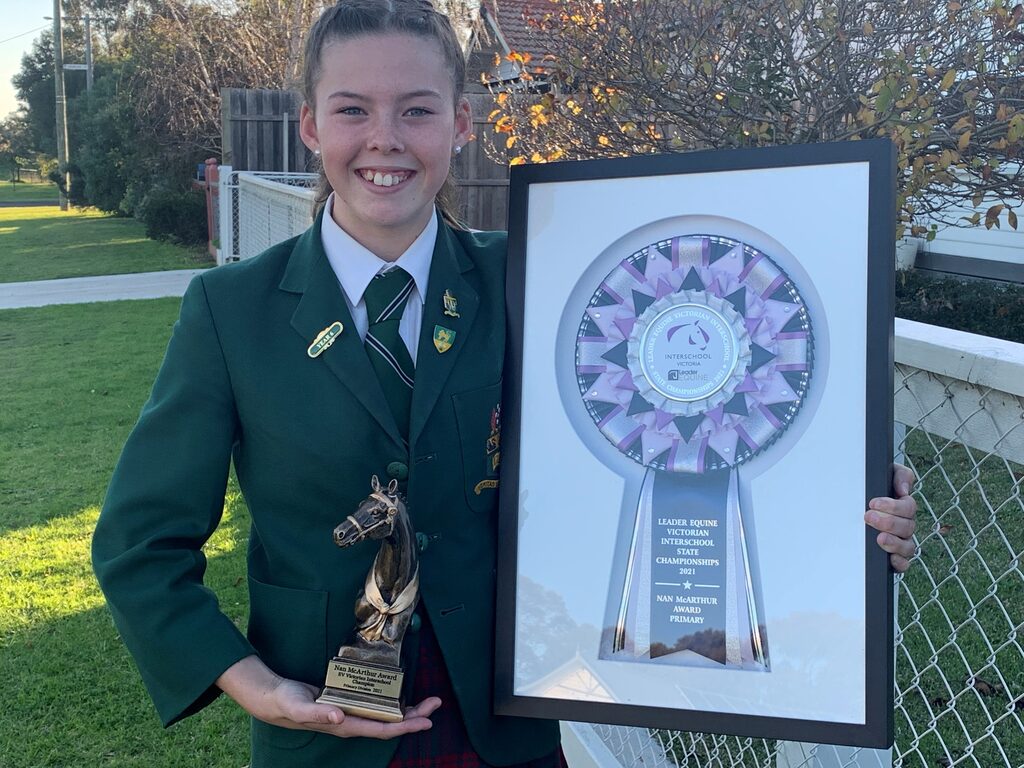 GIPPSLAND Grammar Year 6 student Xanthe Wade was recently recognised by Equestrian Victoria.
Xanthe was named the champion primary school rider and awarded the Nan McArthur Trophy by Equestrian Victoria chief executive Matthew Brown, following a top performances at the state interschool championships at Werribee Park National Equestrian Centre in April.
Brown visited Xanthe at Gippsland Grammar St Anne's Campus to make the presentation, praising her efforts over the five days of competition.
Brown said students from across the state came together to compete in a wide range of Olympic and non-Olympic disciplines, including dressage, jumping, combined training, show horse and novelties.
"Someone of Xanthe's age … could arguably be included in a pathway to representation at the 2032 Olympic games," he said.
But for now, Xanthe is just aiming for interschool nationals in September.
"I've wanted to get to nationals ever since my brothers have been to nationals," she said.
Xanthe and her horse Paris are part of Gippsland Grammar's equestrian team.
Fellow Gippsland Grammar Year 6 student Charlee Latham, Bairnsdale Campus, and her pony Merivale Park Giorgio, came runner-up at the state interschool primary show horse champions, qualifying for the second year in a row to represent Victoria at the Australian Interschool Championships.
Ella O'Doherty, Year 10, received runner-up state interschools secondary show horse champion.