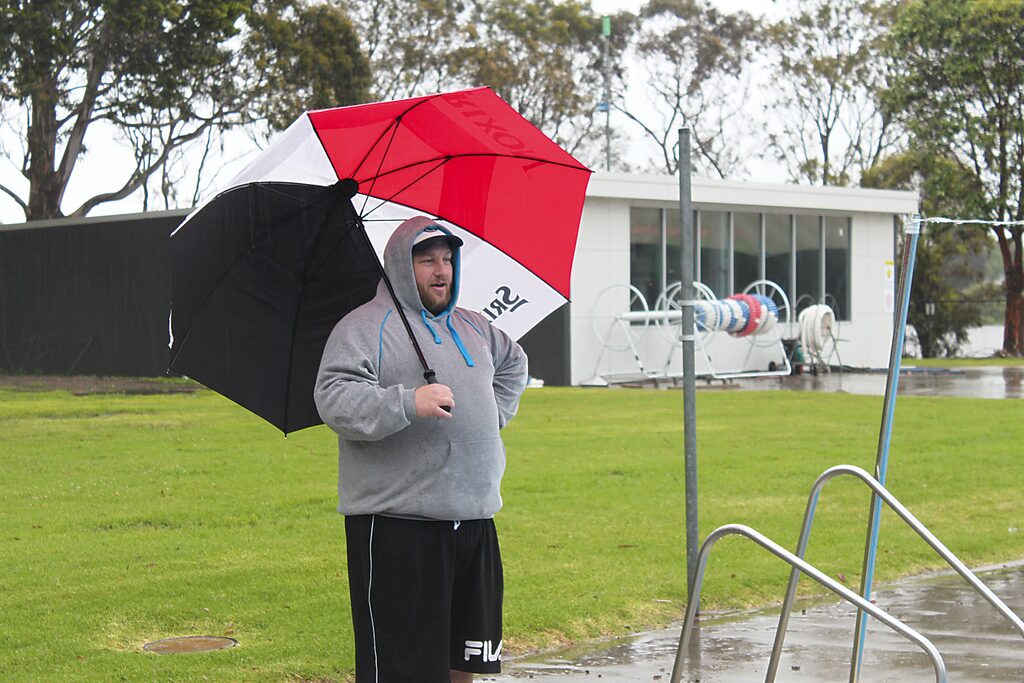 Josh Farrell
Just more than a year to the day since he started, Sale Swimming Club coach Andrew Goetz is excited for the season ahead.
The club began its summer season on Saturday, competing at Traralgon (see results below).
Goetz is the club's first full-time coach, and he has made an immediate impact at the club for swimmers and parents alike.
For Goetz, it has been a matter of improving membership numbers. By growing the club, it provides the opportunity for more children to get in the pool and test their skills.
"I am very committed to staying long term," he said.
Goetz said that the more children they have swimming, the more likely they are to do better as a club.
After beginning basically 12 months ago after losing his job in Melbourne, Goetz found his way to Sale and began a three-month trial in the role.
"After January I decided to hang around," he said.
"This is one of the best regional centres in the country.
"The facility is fantastic especially with the update of the heated outdoor pool."
It has been a challenging introduction for Goetz; as Victoria ventured out of last year's longest lockdown, he had to quickly pivot training when the state re-entered lockdown this year.
Two of the club's captains, Mia Whitford and Charlie Price-Wigg, reported Goetz had helped the swimmers get through lockdowns.
"It is definitely different with him (Goetz)," Whitford said.
"He is much more organised … we have clear goals," Price-Wigg said.
Goetz continued his training sessions during lockdowns, something he said allowed him to keep the swimmers fit, and also to check in on how they were coping through the difficult times.
"It was a chance for me to do mental health welfare checks on everyone and I could tell if the kids were off," Goetz said.
Goetz has brought numerous training techniques, but the one that would be most noticeable would have been his Sunday challenges.
Each squad was challenged to see how far they could run or ride, and the winning squad would win goggles and a chocolate bar.
Parent Natasha French said children were running all across Sale.
"If you knew who to look for you would see them running up and down the street, I would look out the front and see different kids running everywhere," she said.
Goetz has begun to build a greater team environment across the age groups, ensuring the older children can help the younger ones on their way through.
"He helps you connect with the younger ones which we never used to do," Price-Wigg said.
This weekend, Sale will host a meeting of Gippsland Swimming.
For the coach, it is just as important for children to get back into the water and begin racing, even if their preparation has not been ideal.
"The kids just need to race," he said.
"They're not at peak condition, but no one is … they can get a bit of confidence out of it."
It has been a long time since the club was able to get out and race, and Goetz believes it is an opportunity for the children to enjoy racing once more.
The club has grown to 87 swimmers and will be holding assessments in December.
It gives those who are thinking of taking up competitive swimming the opportunity to test their skills and to try out for the team.
With Goetz settling into his role as coach, the club is looking to continue upgrades so it can go from strength-to-strength.
They will be looking to install touch pads in the pool, which are timing devices designed to give a more accurate reading and better race results, which will allow the centre to host Country Championships in the future.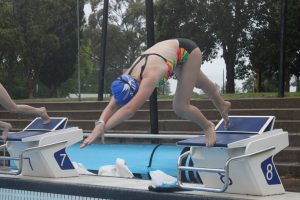 Sale Swimming Club makes a splash at Gippsland Swimming's first meeting
Sale Swimming Club's Alexandra Southern finished second in the girls 14-15 100 metre butterfly at the Gippsland Swimming's first meeting of the 2021-22 season, held at Traralgon on the weekend.
Southern was just a tenth of a second behind first place Milla Laub.
Jesse Daly finished second for the 10-11 50 metre freestyle and Tara Dihood came third out of 40 competitors for the girls 12-13 50m freestyle.
Adelaide Ripper won the 10-11 100m breast stroke, almost a second and a half ahead of her closest competitor.
Dihood finished third in the 12-13 100m back stroke, Zayden Burton came in third for the 12-13 backstroke.
Scarlett Tavasci was over a second ahead of fourth place in the 14-15 50m breaststroke, Teddy Ripper was just beaten in the 14-15 50m breaststroke, finishing four seconds ahead of third place.
Ripper continued her strong day, finishing third in the 10-11 50m breaststroke, Southern had another top three finish coming in second for the 14-15 50m butterfly.
Joel Hutchins started his season well getting third place in the 16 and over 50m butterfly.
Scarlett Tavasci put in a strong performance, coming in third for the 200m backstroke. Sadie Daly started well in the nine and under finishing second in the 100m backstroke.
Dihood continued the solid performance for the club, coming in third for the 12-13 100m freestyle.
Southern once again had a top three finish when she came in second for the 14-15 100m freestyle. Riley Lowe in the 12-13 100m freestyle continued the good day for the club, coming in third.
Hutchins once again put in a strong swim for the 16 and over, coming through to finish third in the 100m freestyle.
Ripper put in a dominant performance for the 200m breast stroke, winning the event.
Jesse Daly put in another top three performance, coming third in the 10-11 100m freestyle. Ripper had another good race, finishing second in the 14-15 100m breaststroke.
Dihood capped off a fantastic day for the club, winning the 800 metre freestyle in a dominant performance where she finished half a minute ahead of her rivals.