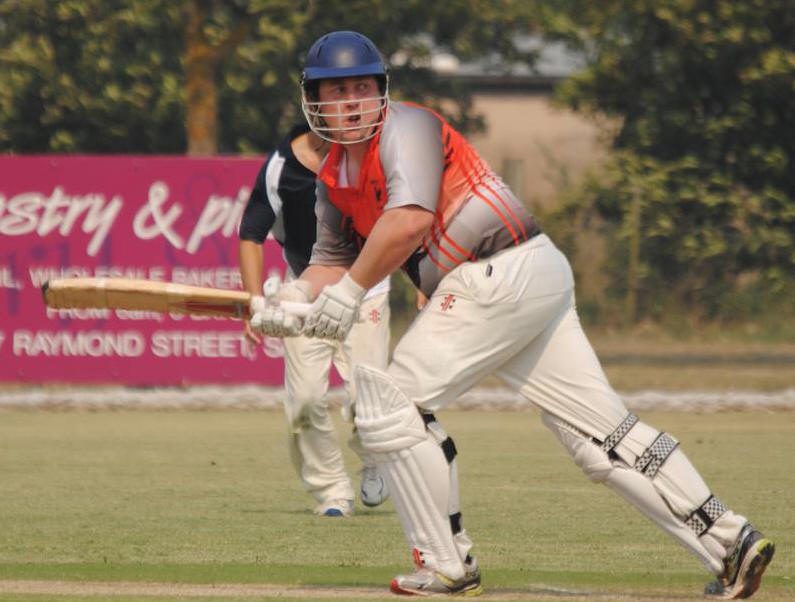 Josh Farrell
Maffra Cricket Club's Brett Lanigan played his 250th A Grade match on Saturday.
The current club president played his first A Grade game in 1999 at the age of 14 and quickly became a staple of the side.
He is only the second Eagle to reach this milestone, with Allan Evans, a former teammate of Lanigan's, the other.
Stopping to look at Lanigan's statistics, it is clear how he has been a mainstay in the A Grade competition in the Sale-Maffra Cricket Association.
Lanigan has made 7727 runs including his 32 he made on Saturday, showing that even after 250 matches he is one of the best batters in the league.
He has 52 half centuries – meaning he has reached 50 in one in five of his games.
Lanigan has seven centuries which includes a highest score of 139 against Boisdale-Briagolong in 2010 and one score of 99.
He has scored 500 runs in a season on five separate occasions in 07/08, 09/10, 10/11, 11/12 and 12/13.
Lanigan has taken home the batting trophy on six separate occasions and has been club champion three times.
Whilst he no longer finds himself with the gloves and instead patrols the infield, his wicketkeeping statistics are impressive.
Lanigan has 224 catches, 59 stumpings and 29 run out involvements and 26 regular catches.
The one thing the Maffra legend is more than happy to talk about is the 16 wickets he has taken in the SMCA.
His best figures came against Rosedale-Kilmany when he took 3/9 off four overs in 2013.
Lanigan has won two premierships 2008/09 and 2011/12 as captain.
He has captained the club for eight seasons and was coach in 2010/11 and has been president in recent years.
To commemorate the occasion all 11 players from the Eagles line-up signed a playing top that will be framed for Lanigan to remember his milestone match.
After the match, current captain Josh Davis praised Lanigan and all he has done for the club.
"Whilst he is playing a slightly different role he is still a very important player in this side," Davis said.
"Brett helped guide me early on in my career and has been an important part of a lot of peoples careers."
Club legend Evans congratulated Lanigan on joining the exclusive club at the Eagles commenting on his impressive statistics and the immense impact he has had at Maffra.