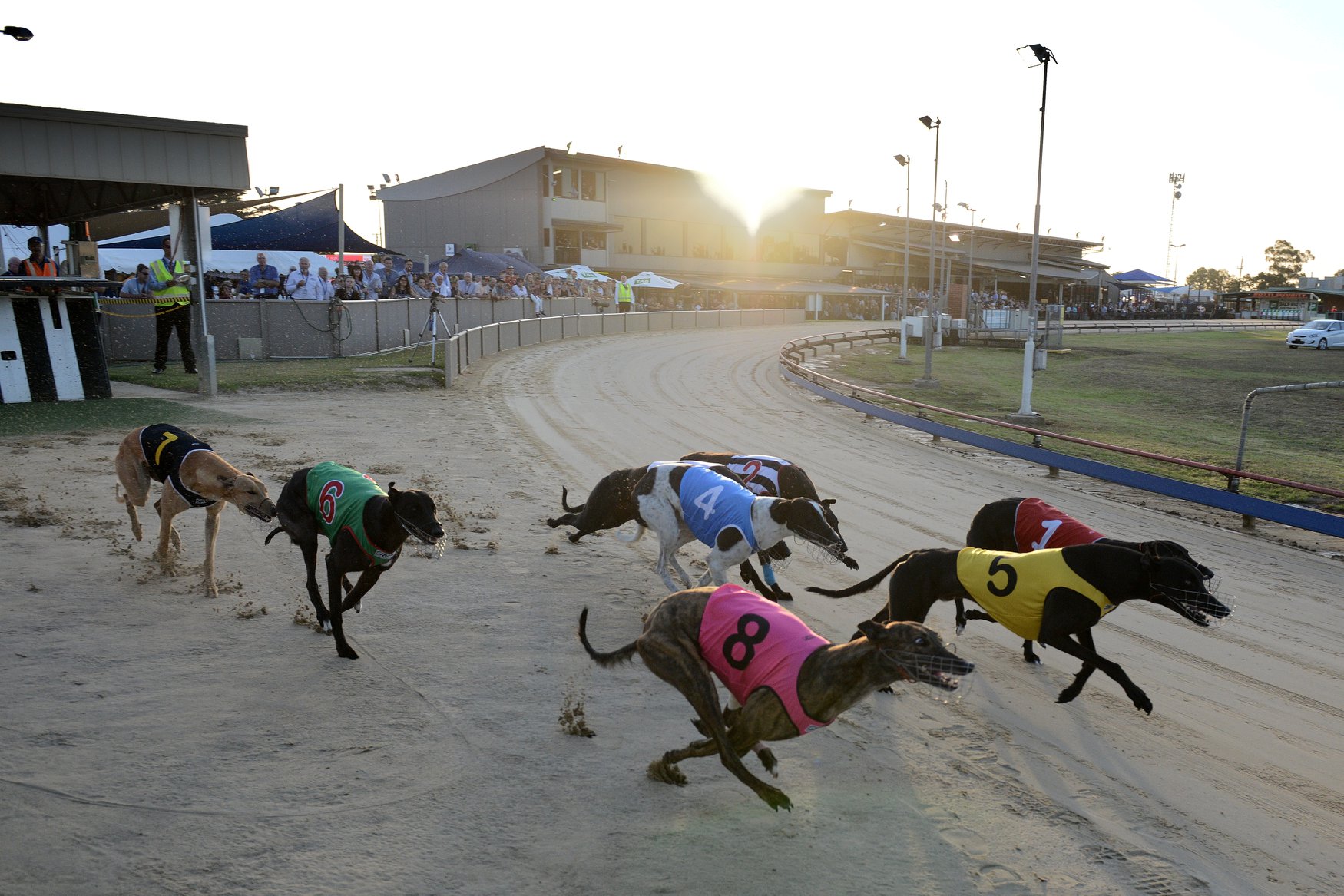 David Braithwaite
CATCH The Thief missed out on a $15,000 payday by the narrowest of margins.
The greyhound, trained at Briagolong by Matt Clark, finished second in the group three 525 metre Speed Star event at The Meadows in Melbourne on Wednesday.
The inaugural series sees eight dogs compete in match races over one of three distances, 525m, 600m and 725m. The dog with the fastest time in each distance was declared the winner.
The fastest qualifier and favourite for the 525m, Catch The Thief took part in the race of the night, against second best qualifier, Christo Bale, trained by Mark Delbridge at Balliang.
Catch The Thief led by a length and a half on the back straight, but Christo Bale made up ground on the home straight, taking the lead for the first time at the post to win by a nose and claim $5000 for the race victory.
Christo Bale's time of 29.608 seconds eventually gave him the overall 525m win, and an extra $10,000.
Catch The Thief's time was only 0.001s behind Christo Bale, enough to earn him second place overall, and a cheque of $3500.
Zipping Hamish, trained at Rosedale by Carolyn Jones, finish sixth overall with 29.84s after winning his race against Manila Knight.

Zipping Hamish started strongly, opening up a good lead, before Manila Knight closed the gap to three lengths by the end.

EVEN Keats won a 400m maiden at Warragul on Tuesday night for Cobains trainer Ray Floyd.
While the two leaders went wide heading into the home straight, Even Keats maintained an inside run to claim a maiden win in his ninth start.

Floyd's Portelli Punk finished third in the 460m mixed grade six and seven final.
Jet Lee Rose, trained by Jeff Chignell at Rosedale, and Reverse Outright, trained by Lyn Smith at Nambrok, finished second and third respectively in a 460m maiden.
Nicholas Rose, trained by Chignell, qualified for next Tuesday night's 460m grade five final after finishing third in his heat with a quick enough time.
Airly Spence finished third in another heat for Sale trainer Kym Russell, and is a reserve for the final.
Another Russell runner, Airly Cleaner, came second in a 400m grade five race.
Harper's Girl, trained by Robert Beat at Tinamba, finished second in the 460m mixed grade six and seven, pipped at the post by Electrifying.
At Geelong, Piccolo Fratello, trained by Robert Whitford at Yarram, won the 400m grade five, passing Aston Milla at the post.
Kennelmate Petey Baqui finished third.

Coming off a win at Sale last week, Clan McMillan, trained by Gary McMillan at Nambrok, came third in a 530m restricted win race at Cranbourne.
EVOLUTION, trained by Lyn Smith at Nambrok, won the 300m mixed grade three and four at Healesville on Monday.
The favourite was too good, claiming a 10th win from 30 starts by four lengths. In each of his past four starts, Evolution has finished in the first three.

Two dogs trained at Kilmany by Steve Spoljaric finished second in 300m races – Spolly Bear in a grade five, and Our Blue Spolly in a grade six.
A 12-RACE meeting will be held at Sale on Friday night from 6.53pm, followed by the traditional Sunday twilight program.