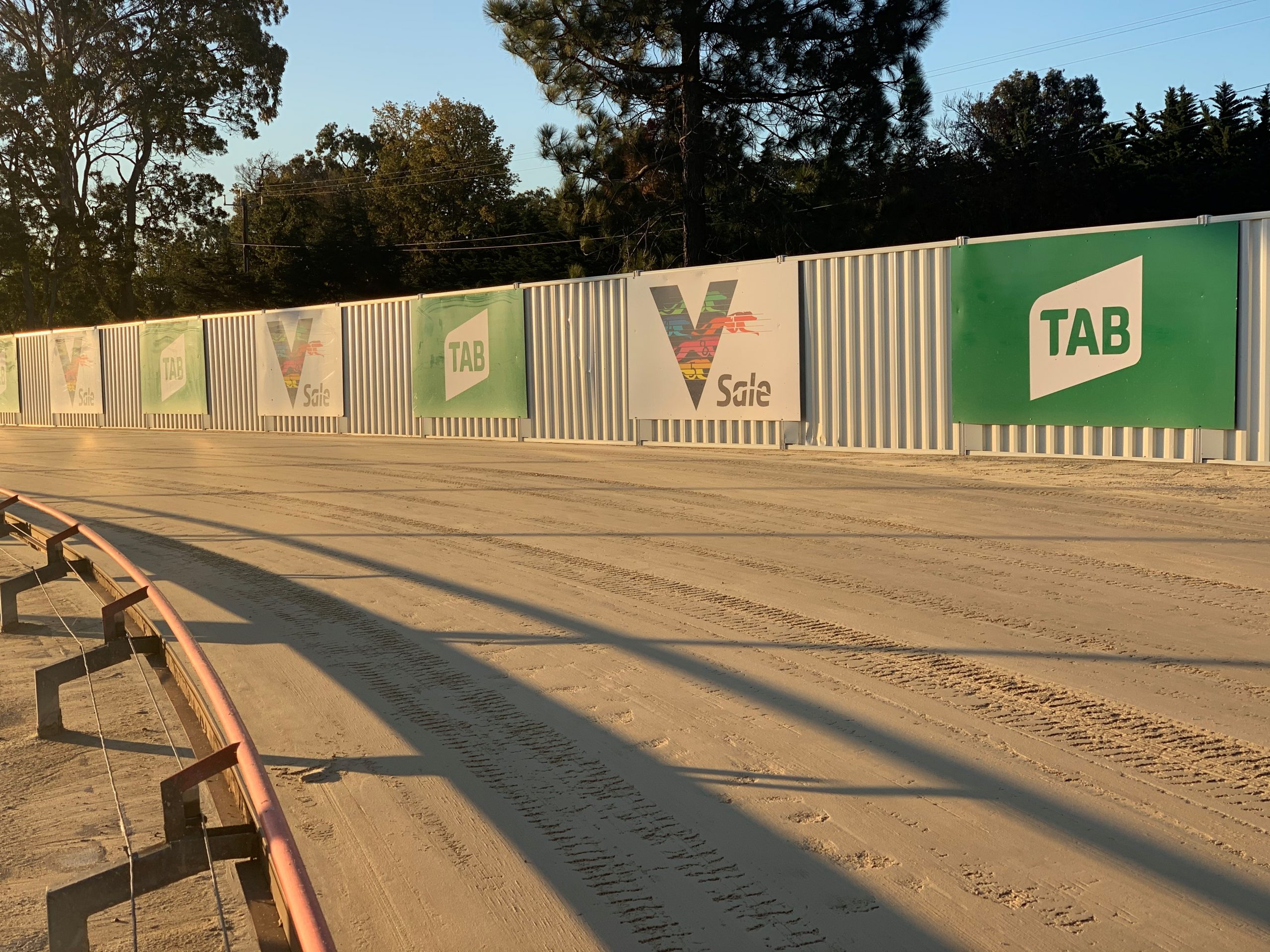 David Braithwaite
CHRISTO Bale won the Sale Distance Championship during Sunday night's Sale greyhound racing meet.
The favourite, trained at Balliang by Mark Delbridge, led the 650 metre race by five lengths on the back straight, and maintained that margin to the finish to collect the $10,285 winner's cheque.
In second place was I'm Easy Boys, trained by Ray Henness at Heathcote, with Shamrock Boy third for Greg Schofield at Craigieburn.
Delbridge left Sale with two winners, with Javier Bale taking out the race 11 440m grade five by half a length.
In another of the night's big races, Run Like Jess won the 650m Go Distance Racing event. Run Like Jess claimed the $3585 winner's purse ahead of Playlist, trained by Matt Clark at Briagolong, and Madalia Champ, trained by John Connor at Rosedale.
In the 440m grade five final, Aston Rosa, trained by Kerry Houlahan at Lang Lang, led all the way, winning by four lengths from Stormcast, rained at Heyfield by Wendy Fasoli.

Two of the heats for GRV Vic Bred 440m mixed grade six and seven series were won by locally-trained dogs.
Dr Lynch, trained by Ronald Winter at Denison, led the first heat all the way, breaking away at the turn before winning by three lengths from Lara's Love, trained by Dawn Johnston at Boisdale.
Formidable claimed a third win from seven starts for Clark in taking out the second heat. Second-placed Little Kit, trained by Lynette Gough at Nyora, opened up a big lead, but was reeled in by Formidable.
Low Blow won the third heat for Graeme Jose at Catani. Bobby Bean Rose, trained by Sharon-Lee Chignell at Rosedale, advanced to Friday night's final after finishing second.

The fastest heat time came in the fourth, with Masked Avenger, trained by Joe Borg at Maryborough, showing a clean set of paws to claim a third win from as many starts, nine lengths clear of final-bound Jenny Kay Rose, trained by Jeff Chignell at Rosedale.

Shantelle Rose, trained by Sharon-Lee Chignell, won race five, the 520m grade five.
There was some drama in the race nine 440m free for all.
Sweet Demi and Dr Knuckles, both trained by Bill McMahon at Darriman, collided on the home turn, severely checking Dr Knuckles and Dr Headley, trained by Marcus McMahon, causing both greyhounds to fall.
Sweet Demi went on to win from Aston Frigate, trained by Gary McMillan at Nambrok.
Post-race vet check didn't find an injury on Dr Headley, but Dr Knuckles had muscle injury on a hind leg and was stood down for 10 days.

Race seven, a 520m free for all, was won by Last Hurrah, trained by Brett Nye at Little River, two lengths ahead of William Rose, trained by Sharon-Lee Chignell.
Race 12, a 440m veterans event, was won by Full Tilt for Brad Sands at Pakenham. Splinter finished third for Corey Fulford at Maffra.
The heats of the Summer Cup and Christmas Gift will be held during Friday night's meeting at Sale, while the heats of the group one Sale Cup will be raced Sunday night.