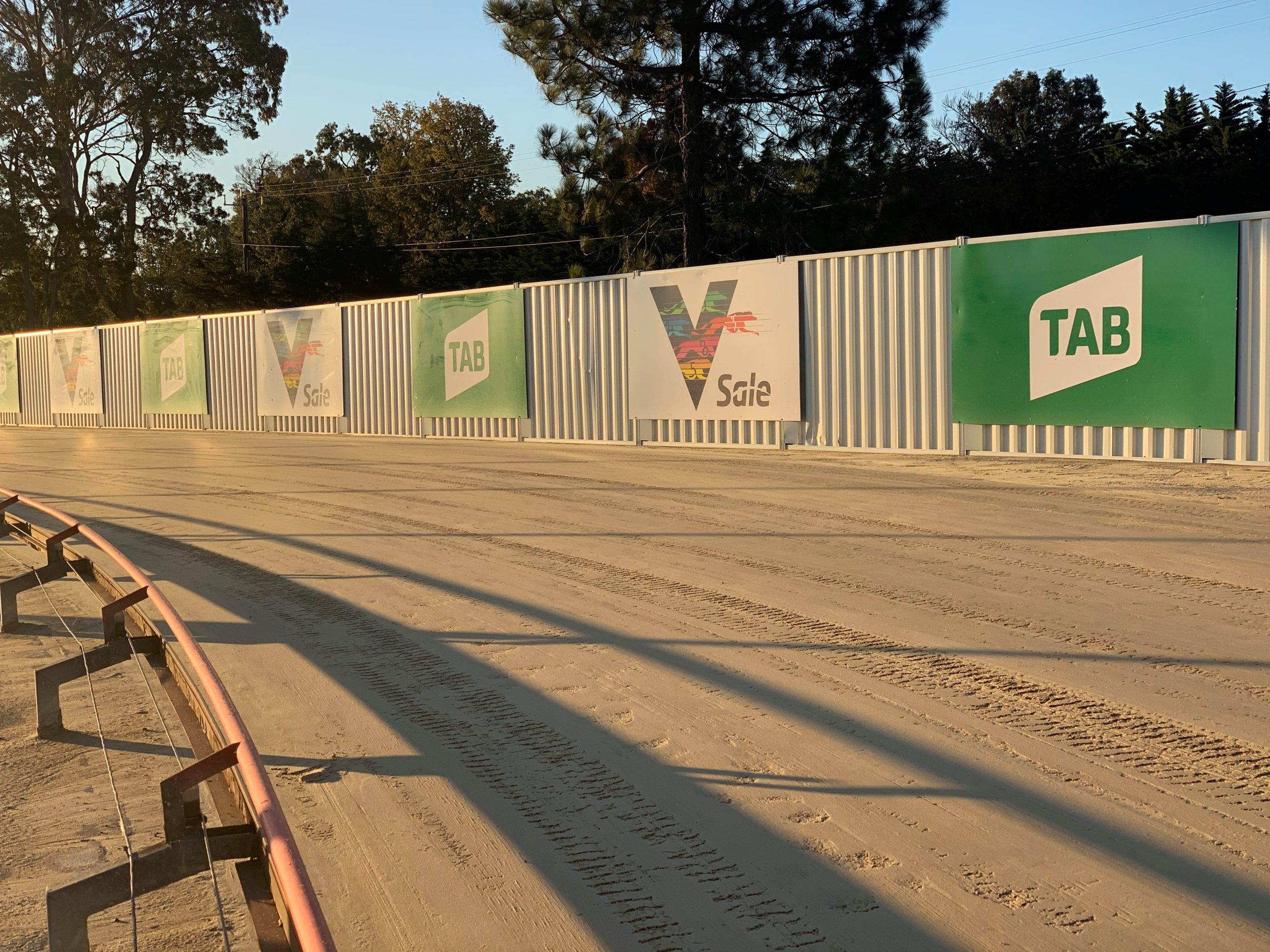 David Braithwaite
FREDDIE Cruiser notched up a hat-trick of wins for Nambrok trainer Lyn Smith during Sunday night's Sale greyhound meeting.
The dog won the 440 metre grade five final, opening a two-length early and maintaining the margin to win from Rumour File, trained by Geoff Howell at Pearcedale.
The night's big money race, the 650m Go Distance Racing grade five, was won by Rostered Off for Gerard O'Keefe at Neerim Junction.
Rostered Off led by three lengths on the back straight before claiming the $3300 winner's cheque by one and a half lengths from Burn Time, trained by Keith Hellmuth at Pearcedale.
Four locally-trained dogs qualified for next Sunday night's 440m GRV Vic Bred maiden final.
Mac Rooster won a heat for Ronald Winter at Denison, ahead of Dr Kyson, trained by Judy McMahon at Darriman.
Alfie Alligator, trained by Darren Fisher at Lara, won the opening heat, with Judy McMahon's Dr Archer finishing third to also advance to the final.
Aston Jupiter, trained at Catani by Graeme Jose, won another heat by five lengths from Bowie, trained by Bill McMahon at Darriman.
Jose's second win on the night came in a 440m mixed grade six and seven, with Perfect Picture winning by a nose from Go Rogue, trained by Brian Alford at Yarram.
The pair were the final dogs out of the boxes at the start, with Milly's Last, trained by Yvonne Andrews at Kilmany, taking the lead.
Perfect Picture and Go Rogue worked their way through the field and caught Milly's Last approaching the post.

Perfect Picture has three wins from four starts.
Alford left Sale with a winner, with Zipping Sense taking out a 520m race by a nose from a fast-finishing Head On Bonnie, trained by Gavin Kearns at Churchill.

Zipping Sense has four wins from nine starts.
Cool Customer won over 440m for Peter Martinovic at Koo Wee Rup.
The 440m grade five Damsels Dash was won by Why Not Opal, trained by Greg Carter at Devon Meadows.
Bound To Succeed, trained by Noel Massina at Golden Square, was too good in the 440m mixed grade four and five, winning from Alford's Suspense Rules and General Collinda, trained by Steph Tyler at Boisdale.

Scorching Sun won the race 11 440m grade five for Ben Joske at Yinnar South, passing favourite Call Me Harvey at the post.
The race 12, 440m grade five was won by Stay At Home, trained by Chris Johannsen at Devon Meadows, by two lengths from Aston Poker, trained at Longford by Adrian Smit. Stormcast finished third for Wendy Fasoli at Heyfield.
The next Sale greyhound meeting will be Thursday afternoon.
NAMBROK greyhound trainer Lyn Smith produced three winners at Warragul on Saturday night.
Chrome Cadillac won the first race of the night, a 400 metre maiden, before Smith enjoyed more success in the next event with Earn The Fizz in a 400m grade seven.

Smith's Disoriented later collected a sixth win from 11 starts in taking out a 400m mixed grade four and five.
The program ended with Dr Madison, trained by Bill McMahon at Darriman, winning a heat of the 400m grade series, two and a half lengths ahead of another dog trained at Darriman, Fargo, for Emily McMahon.
On Sunday at Healesville, Ignite The Stars won a 350m grade five for Leanne Burke at Alberton West.
All Mayhem, trained by John Boreland at Giffard West, won a 400m grade seven at Warragul on Thursday.
All Mayhem finished six lengths ahead of Earn The Loot, trained at Nambrok by Smith.
Following a win at Warragul last month and a win at Sale a week earlier, Let Out, trained by Yvonne Andrews at Kilmany, won a 460m mixed grade six and seven by a head.
Verne Bale, trained by Ray Floyd at Cobains, won a 400m grade five with a big finish.
Rosedale trainers Jeff and Sharon-Lee Chignell had two third placings in 515m races during Thursday night's metro meeting at Sandown Park with Kingfisher Rose and Stuart Lee Rose.
Another dog trained at Rosedale, Zipping Hamish, came third over 595m for Carolyn Jones.