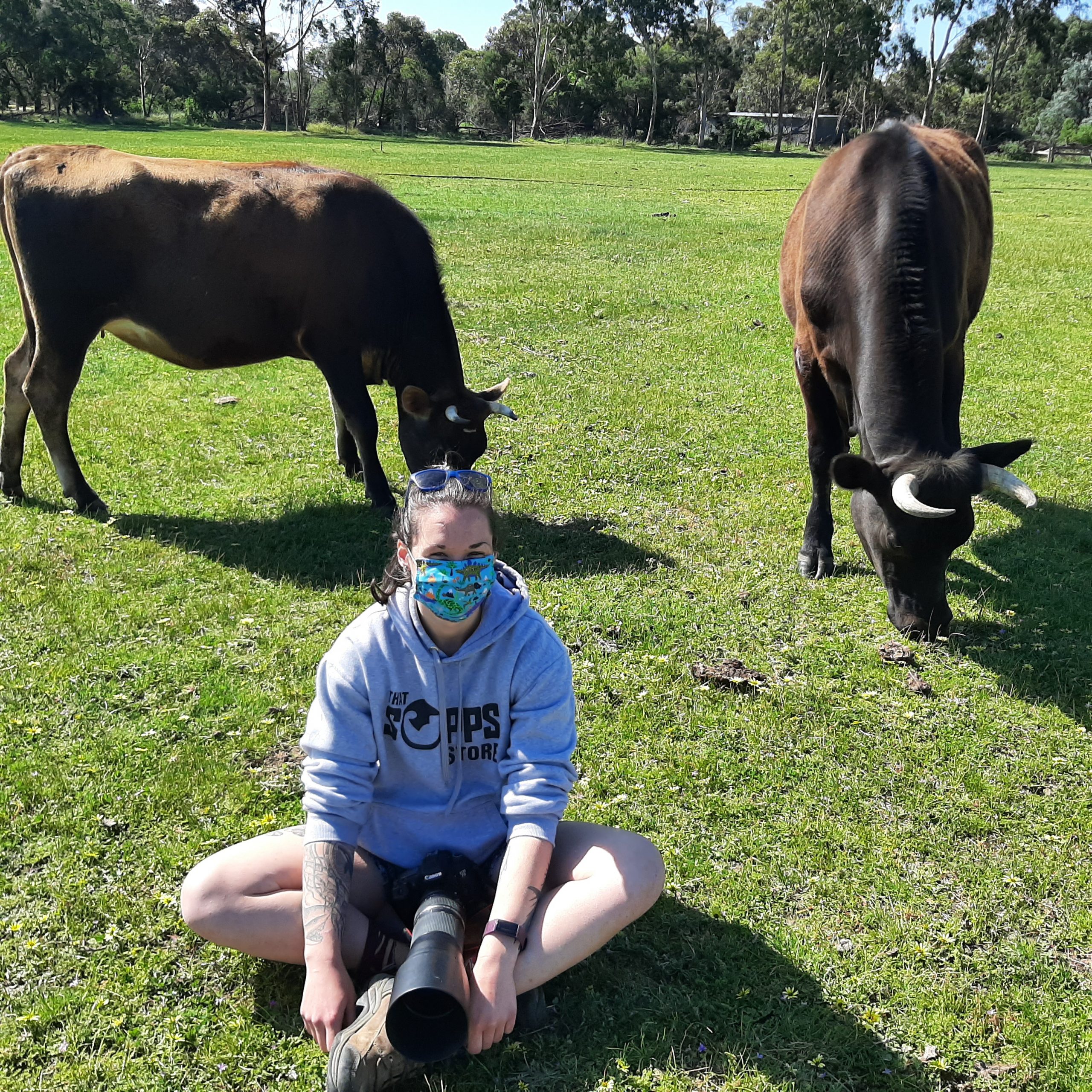 Liz Bell
CHARLIE has an enormous personality to match his frame; his hobbies include playing soccer and eating bread rolls.
Then there's Andi, a gorgeous young lass "with naturally windswept locks", another young man with "sass" and a "lovely lady" with strong genes.
No, these are not descriptions from a 1980s dating site – they're the heartfelt elucidations of self-confessed lover of everything bovine, Adrienne Bicknell.
Ms Bicknell is the creator of the Gippy Cow Diary, a quirky and entertaining online photography project showcasing what she considers to be Gippsland's "most ubiquitous and loved" residents – cows.
The former equine photographer accompanies all her pictures with engaging captions that reveal a genuine and endearing love and appreciation of the animals.
Her unusual pursuit began as an idea two years ago after regular trips to her partner's home district of Denison, heartland of the Gippsland dairy industry.
"There were cows everywhere," she said. "I was so enamoured with them that I knew that documenting them was a natural next step.

"Every time I came up here I'd be hanging out the car window as we drove around saying, 'oh look at these beautiful cows'.
"My love of cows just grew from there.
"They are such individuals and have such great personalities.
"Each one is different, and I love that."
After making Gippsland her home in March this year and beginning her Gippy Cow Diary project, Ms Bicknell has used the project to explore the region.
She has met dozens of locals through her art, with some bemused cow owners curious about her cow obsession, but all delighted to have them photographed.
"I'm surprised how much people love it, but I've come to learn that cows are a huge part of Gippsland's history and growth, and Gippslanders certainly love their cows," she said.
In less than two weeks, Ms Bicknell's Facebook page has clocked up 75 followers, while her Instagram page she began earlier this year has a growing following of 145.
Anyone who would like their cows immortalised, or would like to check out the page can go to the Gippy Cow Diary Facebook page.