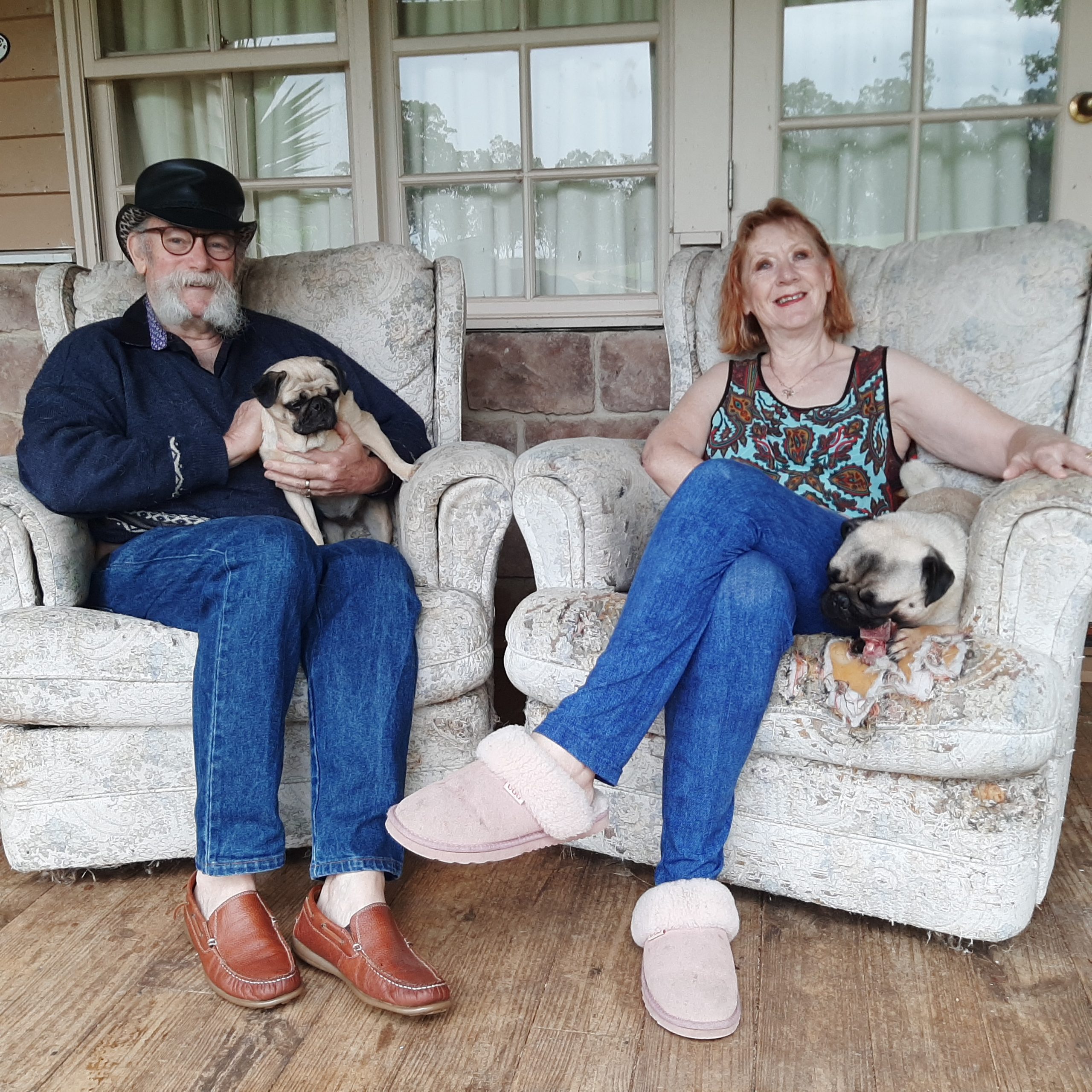 Liz Bell
IT'S difficult to imagine in these days of job competition, but when young butcher Bernie Goss applied for a position as an ambulance officer four decades ago, he was only up against two other contenders.
While his butchering skills might have been a good talking point, sadly they didn't get him the job – the first time at least.
Not long after being rejected for the position, Bernie – better known as Gossy – received a phone call that altered the trajectory of his life and led to 40 years of a rewarding and challenging career.
"The bloke that first got the job was an army medic, but apparently he couldn't get a discharge so three weeks later I was told I had the job," Bernie said.
"So second best on the job, but I was happy."

These days entry level positions to become a paramedic, as they are now called, are much harder to get, but Bernie says for those who persist, it's well worth the effort.
On October 20, the former Sorrento boy who now calls Briagolong home, celebrated his 40-year anniversary in the job, reflecting on a career full of happiness, sadness, triumphs, tragedy and celebration.
One of his earliest memories that still makes him chuckle is when he was given his first anatomy test.
Although he had some basic first aid training through volunteering with Sorrento surf rescue squad, it was his 12 years as a butcher that saw him identify the body parts by their bovine names, such as "gravy beef" or "rump steak".
But those were different times, and Bernie is now a highly respected paramedic and clinical instructor who has made significant contributions to the ambulance community, including volunteering with St John Ambulance, running a mental health support forum 'How Are You Travelling' for current and retired paramedics and affiliated workers, and being a founding member of the Victorian Ambulance Union.
Although reserved and unassuming away from work, Bernie is a familiar face to many throughout Gippsland because of his community involvement, and his wife Miffy – herself a registered nurse – says there are not too many places they can go without being recognised.
"Most days it takes us a long time to do our shopping, because everyone stops to say hello," she said.
"Everyone knows Bernie; he is hard to miss."
It's not just the distinctive handlebar moustache that gives him away, it's the genuine compassion and empathy that have endeared him to the thousands of patients he has attended over the years, making him something of a local legend.
But while a calm person with a cool exterior, Bernie says there have been many emotionally tough situations that have rattled him to the core, including road trauma accidents involving young children and people not wearing seat belts.
The 1998 Esso Longford Gas Plants explosion, where he was first on the scene, was one that will stay with him forever.
"They were a big couple of days, and a job I'll never forget," he said.
Thankfully, technology and educational advances have ultimately improved outcomes today for many emergency patients.
"When I started back in the 80s the only two drugs we had available were oxygen, which we gave to everyone, and penthrane for pain relief," he said.
It's a lot different today, and with advanced life support protocols and skills and a range of drugs available, paramedics can treat everything from broken bones to major blood loss before the patient even gets to hospital.
Bernie says not everyone is cut out to be a paramedic, and a person's training and skill set are just as important as their composure and collectedness.
"Every job is different and every patient is different, and your assessment of each case starts as soon as you arrive, before you really know all the details," he said.
"You have to be able to think on your feet."

His message to anyone wanting to be a paramedic?
"Follow your dreams. It's a fantastic job – keep an open mind and study hard."

While he and Miffy are not quite ready to retire, their dream is to have more time for recreation, spend more time in the garden and continue entering their preserves, marmalades and breads in the Sale Show, where they have won several first-place spots.
They also plan to buy an RV to travel Australia, COVID permitting.