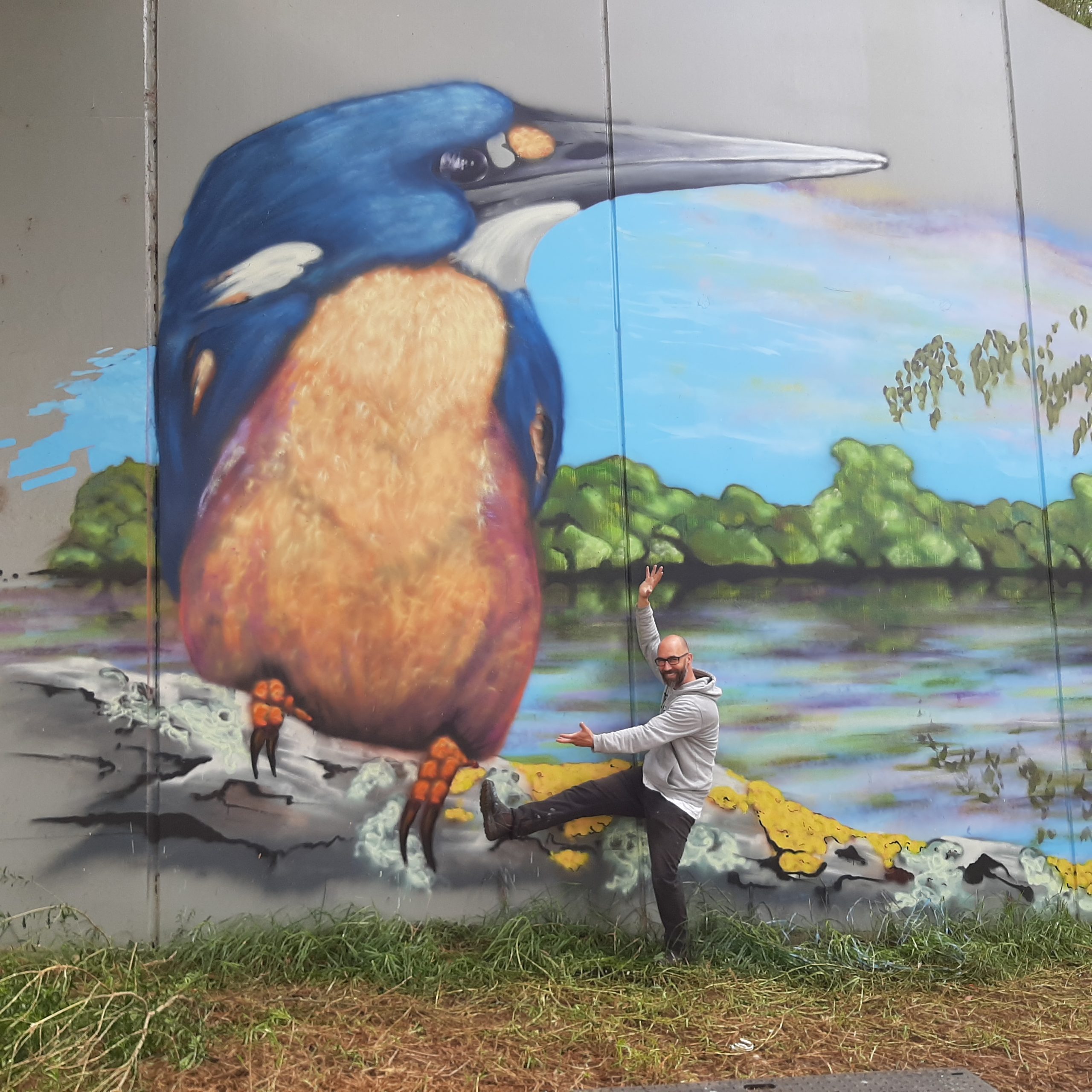 Liz Bell
NEW murals that grace the formerly drab, concrete stanchions of the Thomson River floodway overpass near the Longford Swing Bridge are drawing attention – and for good reason.
The stunning pictorial reminders of the beauty of Sale's natural environment not only look great, they exemplify the power of community, having come about through corporate and non-profit sponsorship, and community consultation.
Sale-based artist Jeremy Kasper was putting the finishing touches to his third, and possibly final, piece on Wednesday and said the work had generated incredible community interest.
"It's been great. Every day I've been down here I've had people coming past to look and some stop and have a chat," he said.
Jeremy has completed one side of three of the bridge stanchions, with each piece representing the wildlife that lives down by the river, including the Gippsland Water Dragon, the Brushtail Possum, and the Azure Kingfisher.
"We had a lot of community consultation and different ideas were thrown around, but the one that kept coming up was the natural environment, so that's what we chose for these first three," Jeremy said.
Jeremy said brightening up the stanchions was something he had wanted to do for a long time, but circumstances had intervened.
"The idea has been floating around for at least two years, but due to several hold ups – including COVID-19 – things have been postponed until now," he said.
"Then everything aligned, and so three weeks ago I got started."
Instigator of the mural project, Gerard Callinan, said the funding had come from the business community, as well as the Latrobe Valley Authority, the John Leslie Foundation, Wellington Shire and Gippsland Regional Arts (Sale).
While the murals are essentially complete, and the budget has been exhausted, Jeremy said he would love to paint the remaining bridge stanchions, and has opened up the idea of attracting philanthropic donations or running a crowd funding campaign.