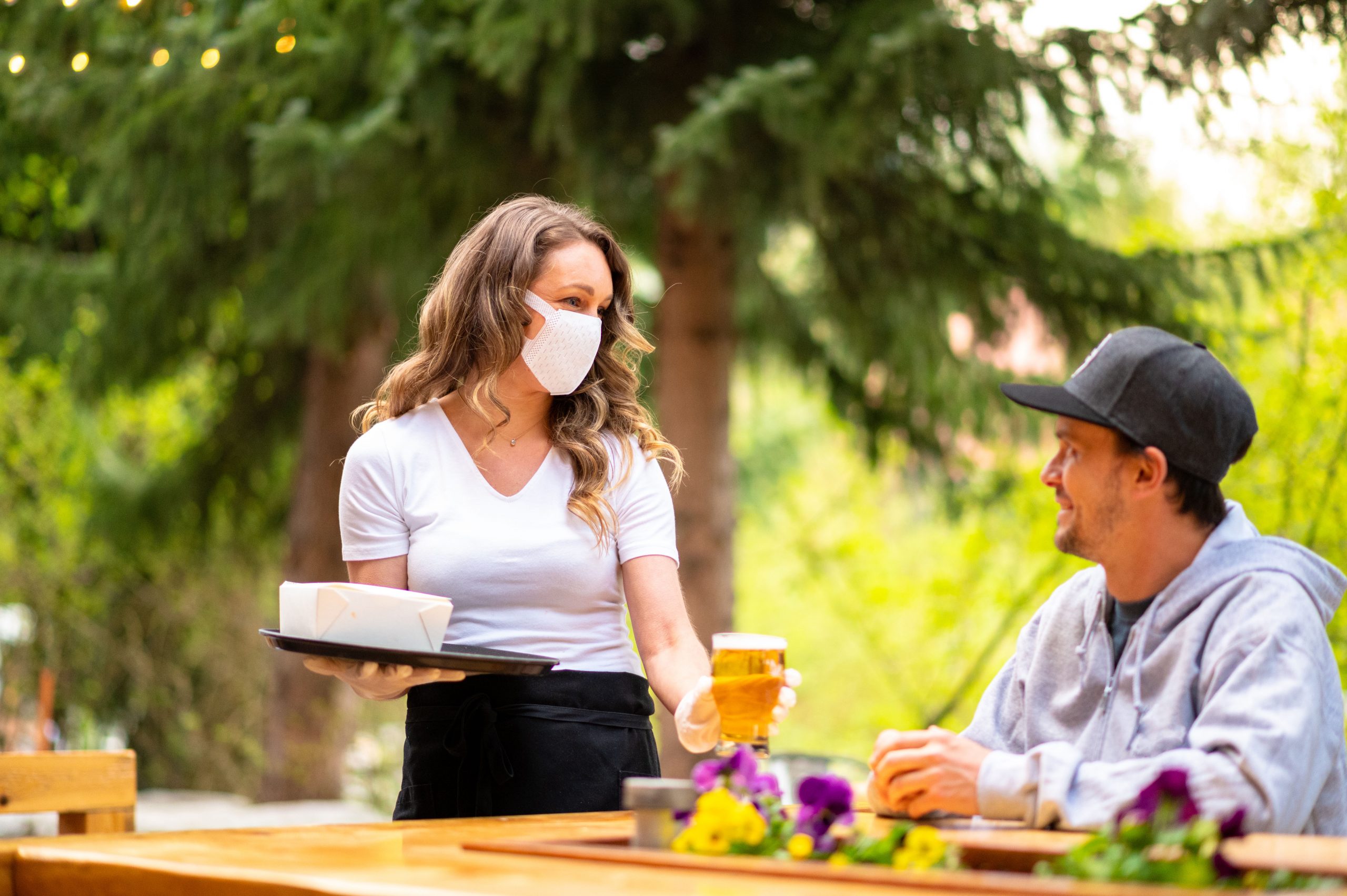 Sarah Luke
MORE than one million Victorians can now go to the the pub, see some family and friends, play sport and leave the house other than for four reasons, as restrictions for regional Victorians were eased at 11.59pm on Wednesday.
Making the announcement that country Victoria would move into the third step of the state government's 'roadmap' plan out of restrictions on Tuesday, Premier Daniel Andrews said regional Victoria had a 14-day new case average of 3.6 and no cases with a mystery source – the necessary "trigger point" in the plan.
Under the new rules, there are no restrictions on the reasons for leaving home or distances travelled, although people still cannot travel into areas with higher restrictions.
This means people can now leave the house for other reasons than shopping, caregiving, working, studying and exercising.
"Household bubbles" are also now allowed.
This means up to five visitors from a nominated household can visit one other home.
Children under 12 months are not included in the cap.
The bubble requires people to choose the same other household until the last step is introduced – currently scheduled for November 23, dependent on Victoria reaching zero new cases statewide (including in metropolitan Melbourne) for 14 days.
The bubble is an exclusive arrangement; if household A has household B choose them, household A cannot then choose household C.

Members of a share house can only choose one other household, noting the five-person visitor limit.
The 'household bubble' does not apply to gatherings outside the home.
The Premier urged those catching up with friends and family to do so outside.
"All the latest evidence says being outdoors reduces the risk," he said.
While people can only attend one other home, people can gather in groups of 10 in outdoor public places, without a limit on the number of households.
Outdoor sport can begin for regional Victorians aged 18 and under, as well as outdoor non-contact sport for adults – such as tennis, golf and cricket.

There will be a staged return to onsite learning for all regional students in the first two weeks of term four.
Weddings can now take place with up to 10 people (including the couple, two witnesses and celebrant).
Funerals can have up to 20 attendees, with infants under 12 months of age or people required to conduct the funeral not included in the limit.
Outdoor religious gatherings can take place with up to 10 people, plus a faith leader.
Places of worship can reopen for private worship for households or social bubbles, plus a faith leader.
Hospitality businesses can serve patrons outdoors, with a cap of 50 seated patrons per venue, and an updated 'two square metre' density limit in place.
Indoors, venues can open with a cap of 10 seated customers per space – with up to two spaces per venue – and in line with the existing 'four square metre' density rule.
Tables must be spaced at least 1.5m apart, cleaned after every customer and the details of all patrons must be kept.
Beauty and personal care services will also be available, provided those services can take place with face coverings (for example, lip and chin waxing and facials are not allowed).
Outdoor events like a play in the park or an open-air cinema can take place, in accordance with other restrictions.
Regional real estate agents will be able to hold auctions outdoors with up to 10 people.
Travel can resume for regional Victorians, holidaying anywhere in regional Victoria, and accommodation can reopen, with caps per the social bubble.
All businesses across Victoria – regional and in Melbourne – will also be required to have a COVIDSafe plan, enforceable from September 28.

The Premier has urged Melburnians not to try to travel into regional communities unless it was for a permitted reason, introducing a new $4957 fine.

"We all have to jealously protect those low numbers [in regional Victoria] – and jealously protect our path towards a full reopening across the whole of our state," he said.
Melbourne has a 14-day daily case rate average of 49.6, and is on track to reach the second step of reopening by September 28.
The next step for regional Victoria is the "last step", flagged for November 23 – provided the entire state has no new cases for 14 days.
Under the last step, public gatherings will be allowed for up to 50 people outdoors, and people will be allowed to have up to 20 visitors to their homes.
People will still be required to work from home if they can.
Hospitality will be able seat groups of up to 20 inside, with a cap of 50 patrons, and outdoor dining will be subject to a density quotient.
All sporting facilities can reopen, with limitations for spectators, and organised contact sports can resume.
Weddings will be able to have up to 50 people, including the couple, witnesses and celebrant, and funerals will be able have up to 50 people.
Public worship, not including private ceremonies such as baptisms, can resume in outdoor and indoor settings subject to a density quotient.
Indoor and outdoor entertainment venues will be able to reopen with a density quotient and patron caps.
There will be a staged return to events with seated spectators.
Large events will be treated on an individual basis, based on requirements and epidemiology at the time.
When trigger points are met across the state and there are no outbreaks of concern in other states or territories, Victoria can move into 'COVID normal'.
In COVID-normal, there are no restrictions, but venues will ask for contact details, and face coverings may still be mandatory.